Back to Blogs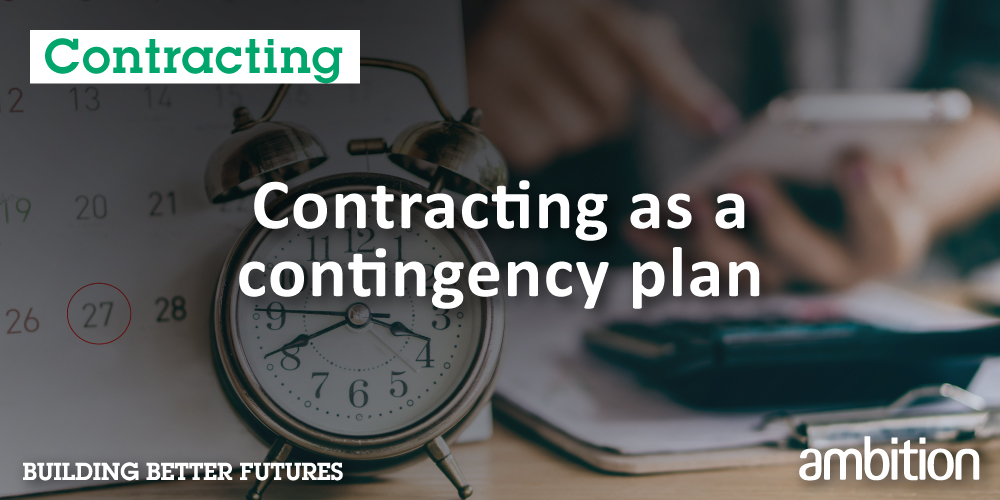 Contracting as a contingency plan
COVID-19, plummeting oil prices and political instability are among some of the things afflicting our markets, keeping businesses busy as they execute contingency plans to mitigate the effects of these phenomena. As a global recruitment firm, several employers we work with are now discussing alternative hiring strategies with us. One prominent and very plausible solution is Contracting. Read on to find out more!
1. As a recruitment consultant who specializes in recruiting Contracting roles, what are the common types of roles that most employers look for?
For commercial industries, employers usually look for 6-month contract positions for office administration, secretaries and project assistants.
For banking, the most common contracts are those that last 6-12 months for operations and back-office roles.
2. There are some myths surrounding Contracting such as lower job security and no benefits. Do you find this to be true?
For contract positions, employers and employees would need to agree on a specified contract end date and termination period. Similar to permanent positions, for any resignation or termination, both parties need to give sufficient notice as well. As long as it's part of a mutual agreement, both parties would need to accept the signed terms.
Some companies provide contract staff with basic benefits as per the labour ordinance while some give the same benefits their permanent employees receive. What's most important here is that contract employees need to fully understand the benefits they are entitled to before they sign the contract. That way, they will know what to expect.
3. What are the top 3 reasons professionals should consider Contracting?
It gives you flexibility. For instance, after completing a 6-month contract role, you can take a break and start again after a few months.

It is good to experience working with people from other industries for your self-development.

You will meet many new colleagues and expand your network, especially within your expertise.
4. How can a professional know if Contracting is a suitable option for them?
Contracting is suitable
if you need flexibility in your daily life.

if you are adaptable, you can learn new skills and as well as execute new tasks

if you are experienced and eager to share your experience with a new company; it's all about give and take.
5. What can professionals do to make the most of their relationship with recruiters, especially in terms of Contracting?
Keep in touch with your recruiters as contract roles come and go quickly.

Ask to meet up with your recruiters so that they can get to know you better and find the best job for you. In light of the COVID-19 outbreak, you could also suggest a video call to avoid physical contact.

Contact your recruiters a month before your contract ends so that they can start looking out for your next job opportunity.

Update your skill sets on your CV/resume every time you have completed a contract.