Back to Blogs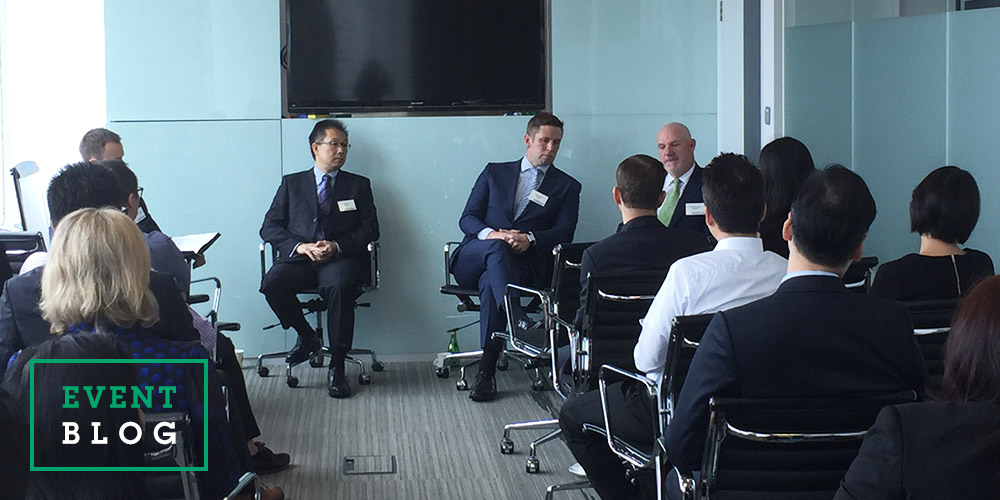 10 Top Tips for Aspiring CFOs
It was an absolute pleasure to host our latest Financial Controllers with Ambition Panel discussion on 'What does it take to be a CFO'. We were extremely honoured to have a fantastic panel including Ping Lam, Finance Director at Aon Risk Solutions - Asia, John Pearson - Deputy Chief Operating Officer, Asia Pacific at Clyde & Co and Nick Waterworth, Chairman & CEO of publicly listed recruitment group Ambition (ASX: AMB).


In front of a full house of finance & accounting professionals, the panel engaged in a wide-ranging and insightful discussion sharing the key challenges they are facing in their current roles, what they look for when they hire finance & accounting professionals as well as their top tips to becoming a CFO.
Ten of the 'top tips' for finance professionals aspiring to be CFOs highlighted were:
Be Pro-active, Not reactive - actively seek involvement in new projects and initiatives outside of your day to day remit

Seek Mentorship – identify either inside or outside of your organisation key individuals that you respect and admire that can act as 'mentors' to you throughout your career journey

Seek Continuous Improvement – typically the more senior you become, the less corporate training courses you will attend. Make sure you have a strategy to learn new skills and pro-actively seek out training opportunities

Perception is Reality! As CFO perception within your organisation is critically important, there are obviously KPIs and metrics that are used as a barometer for a CFOs success but even more importantly is the perception of your CEO and key stakeholders. Make sure you focus on building your Personal Brand!

Integrity underpins the role of CFO so never compromise!

Build Trust and work on maintaining it. Remember 'Trust arrives on foot and leaves in Ferrari'

Communicate! In the role of a CFO, strong communication, presentation and interpersonal skills are critical. If this is not your strength then upskill, (take courses and actively seek out presentation opportunities!)

Embrace Technology & Innovation & stay up-to-date with the latest technologies

Say 'Yes' more often and push yourself out of your comfort zone on a regular basis! This could mean taking that international assignment or just something as simple as taking opportunities to socialise and engage with your collages on a more regular basis!

Technical ability is a 'must have' for any CFO role but technical ability alone will not get you there

​
Many thanks to our panelists and to all those who attended and if you are interested in attending our next Financial Controller Panel Series discussion, please do get in touch.