Back to events
10 March 2021
12:00-13:15
As a society, we've made significant progress towards gender equality, particularly in the workplace. However, it doesn't stop there. Let's continue the conversation, raise awareness against biases, and take action for equality. From challenge comes change, so let's all choose to challenge.
We cordially invite you to our upcoming webinar 'Women with Ambition: Challenging the Present to Achieve an Equitable Future'. Held in conjunction with International Women's Day, our webinar will focus on this year's theme of #ChoosetoChallenge.
Join us and our esteemed panel of speakers, as we discuss the following topics:

Striving for gender equality in the workplace and creating an inclusive world

Challenging biases and inequality, whilst celebrating women's achievements

Importance of female leadership amidst the pandemic

Insights from Ambition's Women in the Workplace report (exclusive launch during the webinar)
​We look forward to having you join us! Please RSVP before 9th March, as spaces are limited.

​
​
​
Our Speakers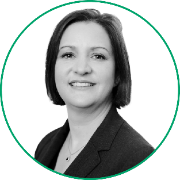 ​​
​Ciara Houlihan
Chief Executive Officer, HSBC International Trust Services (Singapore) Limited
Ciara started her career in KPMG in Dublin where she qualified as a Chartered Accountant. She spent 8 years with Societe Generale Investment Bank, primarily in their London and Paris offices, before returning to Dublin in 2007 to work with Deutsche Bank's wealth management division. She joined HSBC in 2009.
A Fellow of the Institute of Chartered Accountants in Ireland, Ciara holds a Bachelor of Business and Legal Studies and a Masters in Accounting from University College Dublin. She is a member of the Institute of Directors in Ireland and holds a Diploma in Company Direction from the Institute of Directors in London. A Qualified Financial Advisor, she also holds an International Diploma in Anti-Money Laundering from the University of Manchester and a Diploma in Investment Fund Services from the Institute of Bankers.
Until her transfer to HSBC Singapore in January 2019, Ciara was European Chair of HSBC's employee resource group, Balance, which promotes gender diversity. She is now Chair of the Singapore Balance committee. She is a Council member of the 30% club. In April 2018, she was shortlisted for the Champion for Women Award by the Women in Banking and Finance UK industry group and in November 2018, she was shortlisted for the Ambassador of the Year Award by Women in Finance UK and Ireland industry group.
​​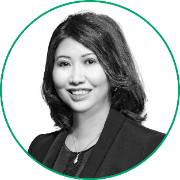 ​
Angelia Chin-Sharpe
CEO & Country Head - Malaysia, BNP Paribas Asset Management
Angelia Chin-Sharpe is a seasoned capital market professional with over 20 years of experience in banking, capital markets and asset management. She is currently the CEO and Country Head for Malaysia for BNP Paribas Asset Management. Angelia also sits on the board of BNP Paribas Asset Management offices in Malaysia and Taiwan. She is also the co-chair of the APAC CSR Committee in her organisation.
Angelia also serves as an Industry Board Member of the Securities Industry Dispute Resolution Centre (SIDREC), Treasurer of the Malaysian Association of Asset Managers (MAAM), a Member of the Joint Climate Change Committee (JCS) of the Securities Commission Malaysia and Bank Negara Malaysia, and a member of the Reviewing Committee for the Continuing Professional Certification with the Securities Industry Development Corporation.
When not wearing her corporate hat, Angelia serves the community through The Lost Food Project, where she is the President and Founding Committee member. She is also an Industry Advisor with Thought for Food, SE Asia.
Angelia holds a Bachelor of Commerce, majoring in Accounting from Curtin University of Technology, Western Australia. She has completed her Chartered Islamic Finance Professional exams with INCEIF and is registered as a Chartered Professional in Islamic Finance (CPIF) with the Chartered Institute of Islamic Finance Professionals.
Recently, Angelia was awarded as the CEO of the Year by Asia Asset Management "2021 Best of the Best Awards". She was ranked 14th most influential women in Islamic banking and finance in the WOMANi2020 and WOMANi2019 reports. She was ranked 34th in 2018. She was also awarded Community Achievement Award 2017 by the Malaysia Australian Alumni Council for her social work at The Lost Food Project.
​​​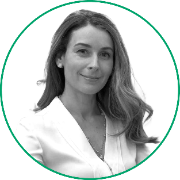 ​
Mariana De Win
Head of Technology Ecosystems, DBS Hong Kong
Connector. Entrepreneur. Builder.
Mariana De Win is a senior executive, tech entrepreneur, investor and mentor with a background in banking.
Mariana leads DBS's Technology Ecosystem efforts in building scalable partnerships across industries and the region. A proven leader across geographies with 15 years in professional services, Mariana offers expertise in advancing ecosystems, developing successful growth strategies and building teams to launch new products and enter new markets.
​
Moderated By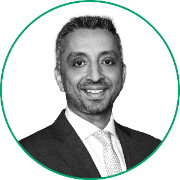 ​
Karan Sharma
APAC Head of Talent and Diversity, Citibank
Karan Sharma is the APAC Head of Talent and Diversity at Citi since September 2019. He has 16+ years' experience in a variety of Talent, Learning, Leadership Development and Diversity roles in Asia.
Prior to joining Citi, he spent 12 years with JP Morgan, wherein his last role was to lead the firm's Talent Management, Diversity & Inclusion and Learning agenda for APAC. He has held a variety of regional talent and learning roles, based in Hong Kong and India. He is a certified coach and has experience in leveraging psychometric tools such as MBTI, FIRO and Hogan to help develop stronger teams and thought leaders. He believes in diversity of thought being a key element for developing an inclusive culture.
More importantly; he is a son, spouse, parent, brother, friend, colleague to women whom he looks up to and takes inspiration from; as they #choosetochallenge.
​
Hosted By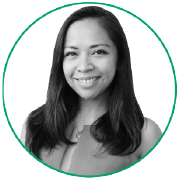 ​
Rhoda Rivera, Director, Banking & Financial Services, Ambition Hong Kong
Rhoda Rivera brings with her 15 years of sales and consulting experience. As Director of Banking & Financial Services in Ambition Hong Kong, she possesses over 13 years' experience in the banking & financial services recruitment industry within the region. She specialises in experienced hiring across various support functions within middle and back office in the banking & financial services industry. Rhoda holds a BA in International Business Management from the UK.