Back to events
26 February 2021
08:00-09:30
Relocating to another country can be a great way to advance your career, however planning and navigating through this move may be daunting.
It doesn't matter whether you are a fresh graduate or a mid-career professional, working overseas is a great way to develop yourself professionally and personally. With significant changes in the global employment market over the past few years, especially during the pandemic, you probably have many questions going through your mind, such as 'How do I get my foot in the door?', 'What should I consider before I move?' or 'What essential info do I need to keep in mind when securing a job overseas?'
​
We cordially invite you to our exclusive upcoming webinar 'Unlocking International Career Opportunities', created specifically for professionals who are looking to move abroad.
Join us and our panel of esteemed speakers to gain more insights on the following:
General employment trends in Asia, UK, and Australia

Tips on securing international career opportunities

Impact on employment activity and hot skills, due to the COVID-19 pandemic

Diversity in skills, work culture, and work environment in other countries

Comparisons on salary, taxes, quality of living, location attractiveness, and work visas
We look forward to having you join us! Please RSVP before 24th February, as spaces are limited.

​
​
​
Our Speakers
​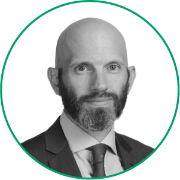 ​
Lee Quane, Regional Director - Asia, ECA International
Lee has been based at ECA International's Asia operations since 2003 and has been Regional Director since 2009.
Lee works with major organisations in the Asia-Pacific region, providing advice and support in the field of Compensation and Benefits as well as International Assignment Management, thereby ensuring that ECA's clients can respond effectively to challenges they face in a rapidly changing globalised business environment. Lee has led multiple projects, assisting companies who have either just set up their international assignment operations or established organisations looking to update and ensure that their policies remain competitive.
Since taking over ECA's Asia operations, Lee has been heavily involved in the establishment of ECA as one of the most authoritative HR data and solutions providers in the region. Lee has spoken at several international HR seminars and contributes to industry publications in the region regularly.
Prior to working in Hong Kong, Lee worked at ECA International's head office in London, where he managed two of ECA's products, assessing locations to determine location allowances for international assignees. As part of his remit, Lee was responsible for co-ordinating research and product development. He also worked closely with several multinational organisations on allowance reviews, updates and crisis management policies.
Lee gained a BA (Hons.) degree in History from the University of Leicester in 1999 and concluded his postgraduate studies in Economics at the University of London in 2003.
​

Chris Aukland, Regional Managing Director - Asia, Ambition
Chris is the Regional Managing Director (Asia) for Ambition. He has amassed over 15 years in the recruitment industry and is hugely passionate about helping organisations to grow their businesses by securing the right talent as well as advising professionals on securing their next exciting career opportunity. Chris has a proven track record of building and leading sustainable and profitable recruitment teams with a commitment to provide the highest levels of service to candidates and clients. He also has an extensive network and track record of placing C-suite level professionals across the finance and technology sectors.
Born in the United Kingdom and holding a master's degree in Engineering and French from the University of Nottingham, Chris has lived in Hong Kong for the past 17 years. Prior to working with Ambition, Chris started his career in the technology field in London with management consultancy firm, Accenture. He then worked with a charitable organisation in the education sector before moving into the recruitment field, where he spent 10 years with a leading global recruitment firm in a variety of leadership roles before joining Ambition in 2015.
Outside of work, Chris is passionate about sports, keeping fit (or at least trying to), traveling, and the football club, Liverpool FC. On weekends, he would like to be spotted wakeboarding at Tai Tam, but it is far more likely that he will be spending time chasing around his two hyperactive toddlers.