Back to events
15 October 2020
11:30-12:30
​Over the past few years, the fintech industry in Asia has expanded rapidly with the support of a strong ecosystem, introduction of digital banking licenses, and the entry of new players into the market.
As the fintech space grows and matures, how do we leverage emerging trends in Asia and what does the future hold for this dynamic industry with the recent uncertainties brought about by COVID-19? We want to invite you to our exclusive upcoming webinar 'Fintech & COVID-19: Catalysts for Change'. Join us and our panel of esteemed speakers to gain more insights on the following:
Trends in the fintech market pre- and during COVID-19

Fintech industry responses to COVID-19

Post COVID-19 expectations
Hear from our experienced panel: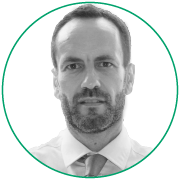 ​
Cedric Parent, CEO, Nufund
Cedric Parent is a 'reformed' banker, now in charge of Nufund, the financing arm of the fintech division of Adera Global. Using its proprietary tech platform, Nufund provides funding to Supply Chain Finance programs for anchor buyers in Southeast Asia. Before that, Cedric spent 20 years managing and growing financial markets activities in global banks (BNP Paribas, BAML and MUFG). He has developed an expertise across a broad range of asset classes and strategies, including commodities, credit and complex products structuring.
​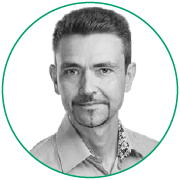 ​
Dimitri Kouchnirenko, Co-Founder, Incomlend
Dimitri Kouchnirenko is a seasoned entrepreneur and co-founder of two trade finance fintech firms, Incomlend and LC Lite, that generated hundreds of millions of USD in funding turnover. Dimitri has 20 years of professional experience covering the banking, consulting, and sales & marketing sectors. Throughout his executive and entrepreneurial career, Dimitri has successfully launched multiple new brands and projects that transformed into multi-million dollar businesses.
​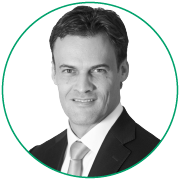 ​
​Jeroen Kok, Executive Director, Head of Wholesale Payments (Malaysia & Vietnam), JP Morgan
​Jeroen Kok has been based in Kuala since 2018 and is J.P. Morgan's Head of Wholesale Payments for Malaysia and Vietnam. Prior to that, he was based in Singapore and advised corporate clients across APAC on a range of treasury-related topics. Jeroen has over 20 years of truly global treasury services experience, having worked in Europe, North America and Asia for several years each. He has fulfilled different roles in product development, sales, implementation and service, supporting both treasury organisations as well as shared service centers on all types of global payments, receivables and liquidity solutions. Before joining J.P. Morgan in 2011, Jeroen was with Deutsche Bank for 10+ years and ABN Amro for 3+ years. Jeroen holds a BSc from HES Amsterdam School of Business.
​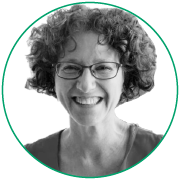 ​
Rachel Freeman, Executive Director, Tyme Global
Rachel Freeman is the Executive Director, Business Development for Tyme Global. Tyme Global is the technology and solutions firm powering Tyme Bank, the first digital bank in South Africa with 2 million customers currently. Rachel Freeman is an experienced and internationally recognised financial expert, particularly in the areas of financial inclusion and innovative financial technologies. Before joining Tyme, Ms Freeman served as the IFC Financial Institutions Advisory Manager for Asia since 2014. In her role, she led IFC's advisory program for existing and potential investee clients for value enhancement and development impact to achieve IFC's goals in financial inclusion and climate change mitigation. In her role, Rachel was one of the founders of AFIN and the APIX Platform. Since 2001, she had several senior positions at IFC in Central Asia, Africa and Asia.
Prior to joining IFC, Rachel was involved in several entrepreneurial ventures in the US and Russia. She holds a Masters in Business Administration from the University of Michigan Business School and a degree in International Politics and Economics/Russian from Middlebury College. She also attended Executive Education at Harvard University's Kennedy School of Government.​
​
Moderator:​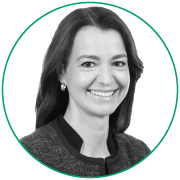 ​
​Lucy Gazmararian, Associate Director FinTech & Crypto Advisory, PwC Hong Kong
Lucy Gazmararian is a Director within PwC's Crypto & FinTech team based in Hong Kong, Co-Chair of the FinTech Association of Hong Kong's Blockchain Committee and founder of Women in Crypto (HK).
PwC's global crypto team has over 150 professionals active in 25 countries and offers a "one stop shop" solution for crypto clients. As part of PwC's crypto business in Asia, Lucy advises many of the world's leading crypto exchanges, crypto funds, crypto custodians and token issuers on a broad range of matters from regulatory and tax through to strategy and capital raising. She also advises many of the world's leading financial institutions on their crypto initiatives as well as governments, regulators and central banks on regulatory and policy matters.
​
Hosted By: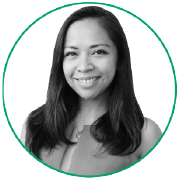 ​
Rhoda Rivera, Director, Banking & Financial Services, Ambition Hong Kong
Rhoda Rivera brings with her 15 years of sales and consulting experience. As Director of Banking & Financial Services in Ambition Hong Kong, she possesses over 13 years' experience in the banking & financial services recruitment industry within the region. She specialises in experienced hiring across various support functions within middle and back office in the banking & financial services industry. Rhoda holds a BA in International Business Management from the UK.
​
We look forward to having you join us!