Back to events
25 May 2017
16:30-18:00
Ambition, Level 25, 28 Hennessy Road, Hong Kong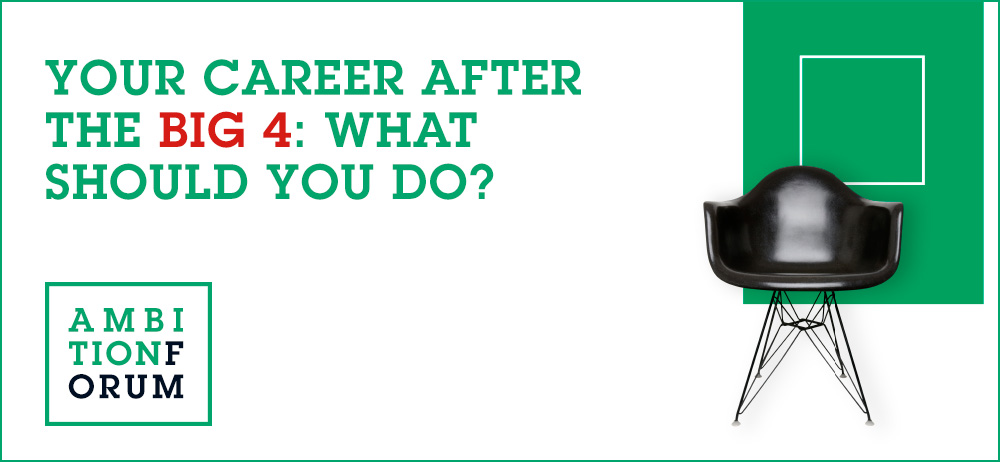 We are delighted to invite you to our upcoming Ambition Forum. Titled "Your Career after the Big 4: What should you do?", come and join us for an interactive discussion with Pierre Sze, Corporate Finance and Investor Relations Director of SkyOcean International Holdings Limited, and Daisy Lam, Associate Director at Ambition Hong Kong, as we share valuable insights on career prospects and professional development after you have left the Big 4.
Pierre will be sharing his experience in career development after Big 4 in the accounting industry as well as the challenges he's faced in his career and valuable insights he gained over the years. This is also an excellent opportunity for you to meet other CPAs and executives to get the latest industry updates.
---
Event Details
Date: Friday, 26 May 2017
Time: 1 - 2pm
Venue: Ambition, Level 25, 28 Hennessy Road, Hong Kong
Doors open at 12.30pm for registration and networking. Light refreshments will be provided for all participants.