Back to events
20 February 2019 - 21 February 2019
22:30-00:00
Ambition, Level 25, 28 Hennessy Road, Hong Kong​
We are delighted to invite you to our upcoming Career Insights Series event on the topic of 'FinTech and Digital Disruption: Are You Ready?'.
Come and join us for an interactive discussion with our distinguished panel of speakers: Maggie Ng, Founder and CEO at FinEx Asia, Paul Ip, Chief Risk Officer at WeLab Holdings, and Mandy Tang, Chief Marketing Officer as well as our moderator Rita Lee, Senior Consultant at Ambition.
Making the transition from traditional banking & financial services firms to the FinTech industry might seem like an intimidating process. Hear from experienced professionals who made the leap, and learn how you can equip and prepare yourself to adapt to a different business culture, demands and expectations. Learn more about how FinTech is making waves and disrupting the traditional talent landscape in the financial services industry. Join us for an engaging session as our panel tackles this topic and meet fellow like-minded professionals!
Our Speakers


Maggie Ng - Founder & CEO, FinEx Asia
Maggie has close to 20 years of banking experience and held various senior positions in both business and risk management at Citibank. In 2017, she co-founded FinEX Asia, the first global FinTech marketplace connecting Asian investors with global high quality and low volatility asset classes. Maggie most recently served as the Asia and EMEA Head of Unsecured Lending at Citibank N.A. Prior to that, she headed credit card and unsecured lending businesses at Citibank Hong Kong. In addition to a broad geographic business experience, Maggie also gained extensive risk management knowledge as Chief Risk Officer for Citibank Hong Kong. Prior to Citibank, Maggie held senior positions at Ernst & Young (Australia) and Broken Hill Proprietary (HK) Ltd.
---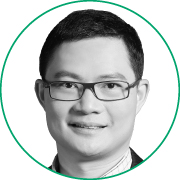 Paul Ip – Chief Risk Officer, WeLab Holdings
Paul Ip has served as WeLab's Chief Risk Officer since September 2015. He has more than 20 years of senior risk management experience in the Asia Pacific region. Prior to joining WeLab, Paul held various positions in Citigroup from July 1995 to August 2008, including as Vice President in Citibank (Hong Kong) Limited and as Vice President in Citibank Berhad, Malaysia. Paul also held various positions in Standard Chartered Bank (Hong Kong) Limited from August 2008 to September 2015, including as Head of Credit Policy and Risk Review in consumer finance.
---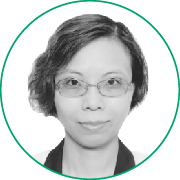 Mandy Tang – Chief Marketing Officer
Mandy Tang is a veteran banker with vast experience acquired from HSBC and Bank of China (HK), covering sales management, segment development, customer experience, and digital development.  In recent years, riding on the FinTech trend, she has focused her effort in the application of FinTech in business enhancement and digital transformation of traditional banking products and services, accompanied with her latest role as a Chief Marketing Office in a Stored Value Facilities (SVF) licensee specialising in digital payment. Mandy has an MBA degree from The Chinese University of Hong Kong.  She is also a Certified Banker (CB) by HKIB, a Certified Financial Planner (CFP) and Project Management Professional (PMP). 
​