Back to Blogs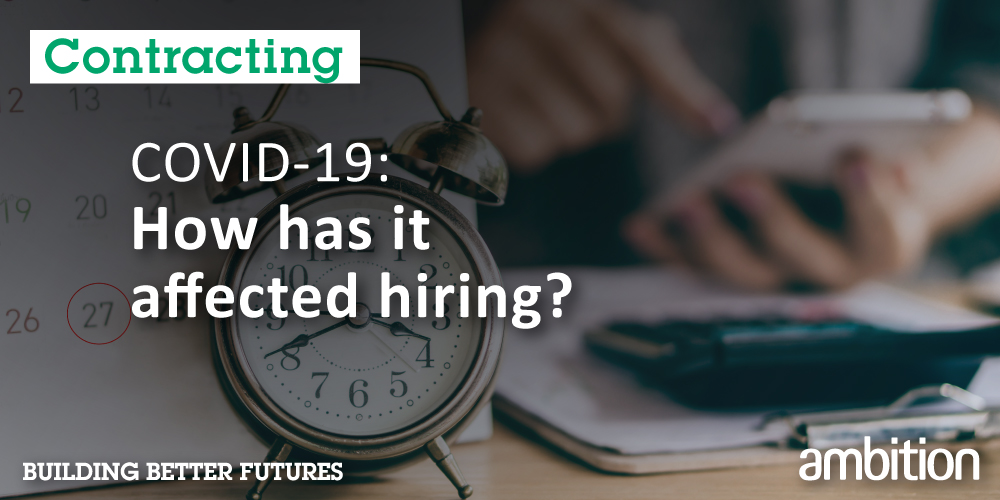 COVID-19: How has it affected hiring?
As cases of the novel coronavirus 2019 (COVID-19) continue to rise, we are now starting to see its effects on the hiring market. Many businesses are reviewing their plans as they grapple with the obstacles thrown at them. Read on to find out how COVID-19 has affected hiring.
Our team of recruitment consultants specialises in recruiting Accounting (Commerce) positions, Middle to Back Office Operations positions, as well as admin and secretarial positions for Commerce, Banking and other Financial Services. Compared to other smaller or niche segments, we are already seeing the impacts of COVID-19 on this wider segment in under two months.
What happened?
In the early stages of the COVID-19 outbreak, the market experienced a slowdown when the economic powerhouse, China, took a huge blow. As the outbreak brought along a lot of uncertainties, businesses all around the globe were cautiously adjusting themselves to market conditions. In Hong Kong, the first two weeks after Chinese New Year (CNY) were tough. Companies here were trying their level best to understand what was going on, how they were affected and what steps they had to take next. This caused many companies to pull the reins on their hiring plans and take things slow.
Since then, things have picked up again after companies started adapting to the changes. They have switched from face-to-face interviews to remote interviews using platforms such as Skype, Zoom and Microsoft Teams. In addition to that, it is becoming more common for existing contracts to be extended as companies are uncertain of what lies ahead in the coming months.
How has COVID-19 affected hiring?
While we initially assumed the worst, what we are really seeing in Hong Kong is that the number of Contracting jobs has not dropped. This is mainly because Contracting provides companies with the flexibility they need to face current uncertainties. It is a good option for them to control their budget and obtain immediate manpower. Thus, the number of Contracting jobs we're seeing has relatively unchanged.
Understanding the situation at hand, professionals are now more open to Contracting. Most of them are open to temp jobs as they are eager to get back to the job market immediately and adapt themselves quickly or risk falling behind. What everyone needs to take note of is that there are some changes to the hiring process. As many companies are allowing their staff to work remotely, candidates can expect the interview process to take longer.
So far, COVID-19 has had more of an impact on permanent positions. Companies are now wary of new headcount approvals and the overall process of hiring new or replacement roles is happening at a much slower pace. They are also cautious about getting new staff to report to duty as they do not know how long this situation will last and they have no clue whether they even need a replacement in the first place. The impact on Contracting in comparison is lower as there is no long-term commitment and both parties can end the contract with little or no notice period.

Has recruitment been affected positively or negatively?
Since the two weeks after CNY, there have been more companies asking for more information on Contracting such as the duration of the contract period, secondment service, turnaround time of getting contractors to be onboarded, etc. It seems that companies have started to consider Contracting as a solution to manpower planning.
While there are talks about Contracting as an alternative solution, it will take time for implementation and it hasn't been reflected in the market just yet. Nevertheless, there have been some changes as we see how employers are being responsible and considerate towards their employees. Some of our Banking clients are offering their employees (including contractors) daily meal allowance for those performing critical duties on-site during these difficult times.
The Takeaway
To cope with the uncertainties of the current economic situation, companies and professionals alike should brace themselves for change. While Contracting isn't for everyone, it is a means to survive the rapidly changing environment with the flexibility it can provide to employers and job seekers.
Deciding in favour of Contracting also doesn't mean that plans can't change. For well-performing contractors, employers can always choose to extend the contract or convert them to permanent staff after three to six months. Likewise, professional contractors are more than welcomed to work for a company for a few months to see if the people and culture are a good match. This is a win-win situation considering the current global happenings.
Written by Rachael Yeung and Belinda Chan