Back to Blogs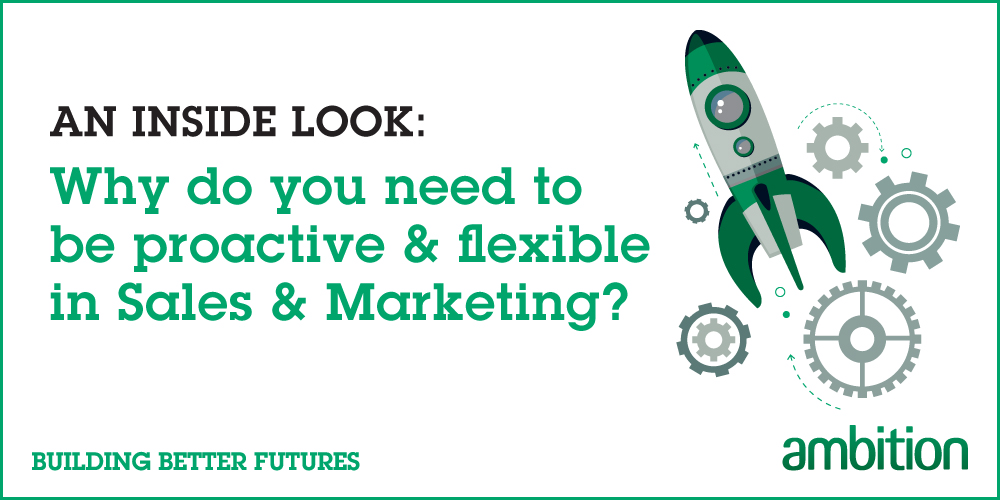 An inside look: Why do you need to be proactive & flexible in Sales & Marketing?
With the latest technological changes and advancement in automation, AI and Big Data, the Sales and Marketing functions are not spared. Professionals in this space need to be proactive and flexible to these changes to contribute in their roles and remain competitive in the market. Hear more from Jerry Lo, an experienced Business Development Manager, as he shares his thoughts on the latest trends and skills needed in Sales & Marketing, as well as his personal career journey.
1. Tell us about your current role and how you came across this opportunity?
I am currently a Business Development Manager in an IT company. In my role, I am responsible for event marketing, regional sales management, and solution & software sales. I manage a dynamic and drive sales team as well. I came across this opportunity through an online job board and applied as I found the role interesting and a good progression for my career.
​
2. How do you see yourself developing/potentially developing from this career move? In what way has Ambition helped you in your journey as a sales/marketing professional?
I was able to move back into a sales management role and I feel that this maximizes my previous experience. This allows me to tap on to my knowledge and past experiences, and contribute more to the business. I believe that Ambition has spotted my past experience and matched it to my current role.
​
3. In your opinion, what are the trends that you observe in the sales/marketing space? What are critical skills you think sales/marketing professionals should arm themselves with?
In the sales and marketing space, there is greater emphasis on being solution driven. The roles are domain and vertical-specific, and people take time to truly be experts in their chosen areas. It is also seasonal and changes with the pace of technology. I feel that professionals should stay curious, open-minded and passionate about what they do to excel.
​
4. How do you stay abreast of the latest trends and technology within the sales/marketing space?
I am constantly curious, open to new ideas and I always try to challenge the status quo.
​
5. Could you share with us a bit more about the challenges and highlights of your career?
I think one of the challenges that I've gone through is building a consistent and sustainable career trajectory. I've gone undertaken a few roles, leading IT solutions across different verticals and regions. I've always focused on giving my best in each role and learning all I can through the experience, which has led me to attain several achievements throughout my career.
​
6. What is the biggest learning that you've taken away during your time as a sales/marketing professional?
Take nothing for granted. I focus on what I call the "4Cs", commitment, courage, control and compassion, as part of my management style and work attitude.