Back to Blogs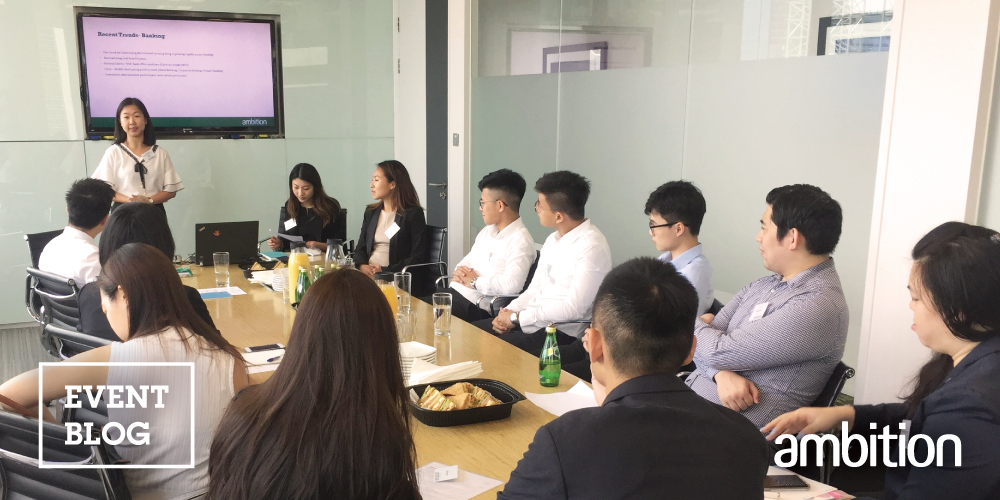 Breaking into Banking: How to get your First Job at a Bank
Recently, our Contracting Recruitment Team hosted an event "Breaking into Banking: How to get your first job at a bank". With lots of young open-minded professionals attending, it was great to see young graduates eager and hungry to learn interview and CV tips that would help them get their foot in the door of the banking world. Belinda Chan, Managing Consultant of the Contracting team, discussed the recent trends in the Banking and Contracting market which saw:
Contracting recruitment is growing rapidly within the Banking industry

There is consistent restructuring across banks due to new projects and regulations, especially within compliance and remediation projects. We are seeing an increase in middle and back-office contracting roles to support projects in AML, KYC and compliance.

Local banks, US banks and Investment Banks are increasing their hiring headcount for young professionals with either no experience or 1 or 2 years' experience to help support their special projects.
A session on "How to Write an Interview Winning CV" was held which was then followed by a one-on-one period with each attendee to give him or her advice on how to further improve their current CV in order to stand out from the crowd as well as increase their chances of locking in an interview.
To finish the event we shared with our audience what the "10 most frequently asked questions" were during an interview, the Dos and Don'ts, as well as what entry-level behavioral questions are often asked. Entry-level interviews are generally between 30 minutes to a 1 hour.
Below are some key questions all graduates should be aware of when interviewing with Banks:
Tell me about yourself.

What are your strength and weakness?

Why do you want to work in the Banking Industry?

Why should we hire you?

Why have you applied for this particular job?

Where do you see yourself in 5 years?

Do you work well under pressure? Give an example of when you have worked under pressure.

How do you feel about working long hours and/or weekends?

How do you measure your own performance?

Do you have any questions?
To learn more about entering the Banking and Financial Industry and Contract positions, feel free to connect with me at belinda.chan@ambition.com.hk