Back to Blogs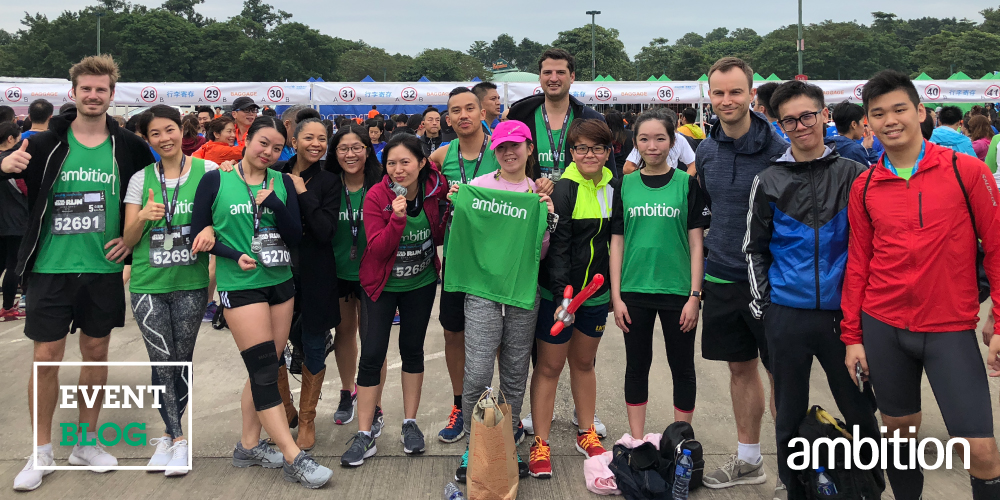 Our Employees Are Raising Over 40,000 HKD For Charity And Here's Why...
This weekend, 15 members of our Ambition Hong Kong team took part in the UNICEF Star Wars 5k run and Half-Marathon runs at Hong Kong Disneyland to support UNICEF's 'For Every Child, End AIDS' global campaign in developing countries, aiming to eliminate mother-to-child transmissions of HIV. We managed to raise a total of HKD$35,090 for UNICEF by Sunday! (…and counting!)Whilst waking up at 5.30am on a Sunday was not ideal (especially when my 2 year old son woke up at the same time!), I am delighted to be working in a business that is passionate about 'Building Better Futures' not only for professionals, clients, and own people but also the wider community. I can genuinely say that at Ambition, we live and breathe our core values PRIDE (Passion, Resilience, Integrity, Drive, and Enjoyment) and on Sunday morning, all of these values were on show. Some of our Ambition team finished in the top four, which is a brilliant achievement! For others, just completing the course was a huge achievement! However, what was clear was that everyone enjoyed it!
At Ambition, we are committed to a CSR programme that ensures our employees can contribute to the wider community regularly and in this case at the same time stay fit, healthy, and have a lot of fun! As a boutique business, we do not necessarily have the size or scale to engage in large CSR activities or the financial resources to make large donations (unfortunately) but we can make up for that in effort and good will! We have a regional CSR committee that meets regularly, target goals for fundraising, and arranges local, regional, and global initiatives that allow our employees to engage regularly in CSR activities.
Recently, I was also delighted to be involved in another run. 10 of our Hong Kong team ran and completed the CPA Australia 10k at the top of the Peak in Hong Kong. In addition, across Asia, we have had 7 #MoBros, growing moustaches and raising money for Movember, dedicated to prostate cancer research, suicide prevention and more. Donate to their cause here: https://moteam.co/ambition-asia
And lastly, we also have our next charity event, which is our Christmas Open House & Toy Drive, held at Ambition's office on December 14th. All donations will go to Crossroads Foundation. Please get in touch if you would like to join or hear more information.
I passionately believe that through CSR and these types of initiatives we help foster a strong team ethic at Ambition, which only helps our business achieve better results!
Watch this space for more information on future CSR events!
#AmbitionCSR! #RunningWithAmbition