Back to Blogs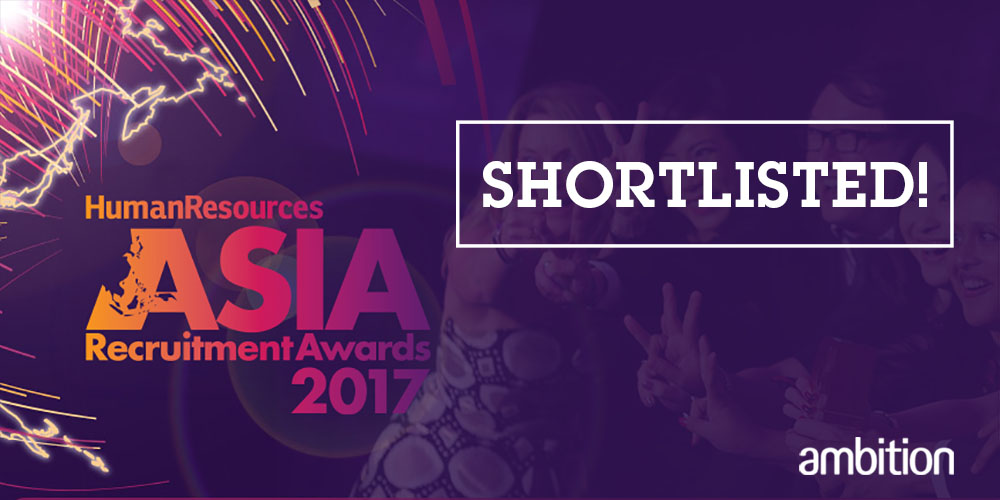 Asia Recruitment Awards 2017 - We've made the Shortlist!
Human Resources, Asia's only regional media and events brand has just announced the finalists for the Asia Recruitment Awards 2017 and we're delighted to say that Ambition Hong Kong has been short-listed.
To quote Aditi Sharma, regional editor of Human Resources magazine, "The Asia Recruitment Awards distinguishes first-rate in-house HR teams and recruitment agencies which have made remarkable accomplishments in identifying and recruiting quality candidates for their organisations or their clients' organisations."
Ambition Hong Kong has been shortlisted in the following category:
The winners of the categories will be formally announced on 12th April in Tsim Sha Tsui, Hong Kong.
"We're absolutely honoured with the nomination for our Hong Kong team. The Asia Recruitment Awards are the most highly respected awards for our industry in the region and to be recognised as one of the best by such an esteem panel of judges is something we are very proud of. We're looking forward to hearing the final results and of course, will be hoping for a win in our nominated categories", said Chris Aukland, Managing Director of Ambition Hong Kong.
The Awards are judged solely by an esteemed jury of senior HR leaders from around Asia, making it the only HR awards in Asia created for HR professionals by HR professionals.
You can find out more information about the event and the other shortlisted companies through the Human Resources website.
We wish all nominees the very best of luck on the night.