Back to Blogs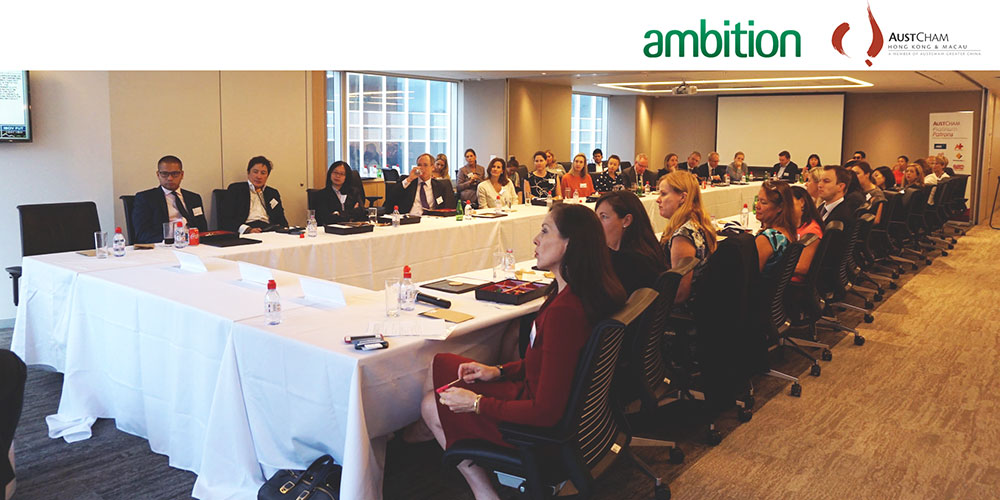 Ambition Proud to Sponsor Austcham Women in Business Network
At Ambition, we have a strong commitment to Diversity & Inclusion - from within our culture, in support of the organisations we work with, and the talented people we meet every day. As such, I was absolutely delighted to attend another Austcham Women in Business Network Leadership series event this week - an event which we were a proud sponsor of.
The topic under discussion was 'An insight into Australia's boardrooms and the path to the C-suite' with two of Australia's leading company directors:
Elizabeth Proust, Chairman of the Board, Bank of Melbourne; Chairman of the Board, Australian Institute of Company Directors; Chairman, Nestle Australia.

Nicola Wakefield Evans, Non-Executive Director, Macquarie Group; Non-Executive Director, Lend Lease; Non-Executive Director, Toll Holdings Limited; Non-Executive Director, BUPA Australia; Non-Executive Director, Asia link.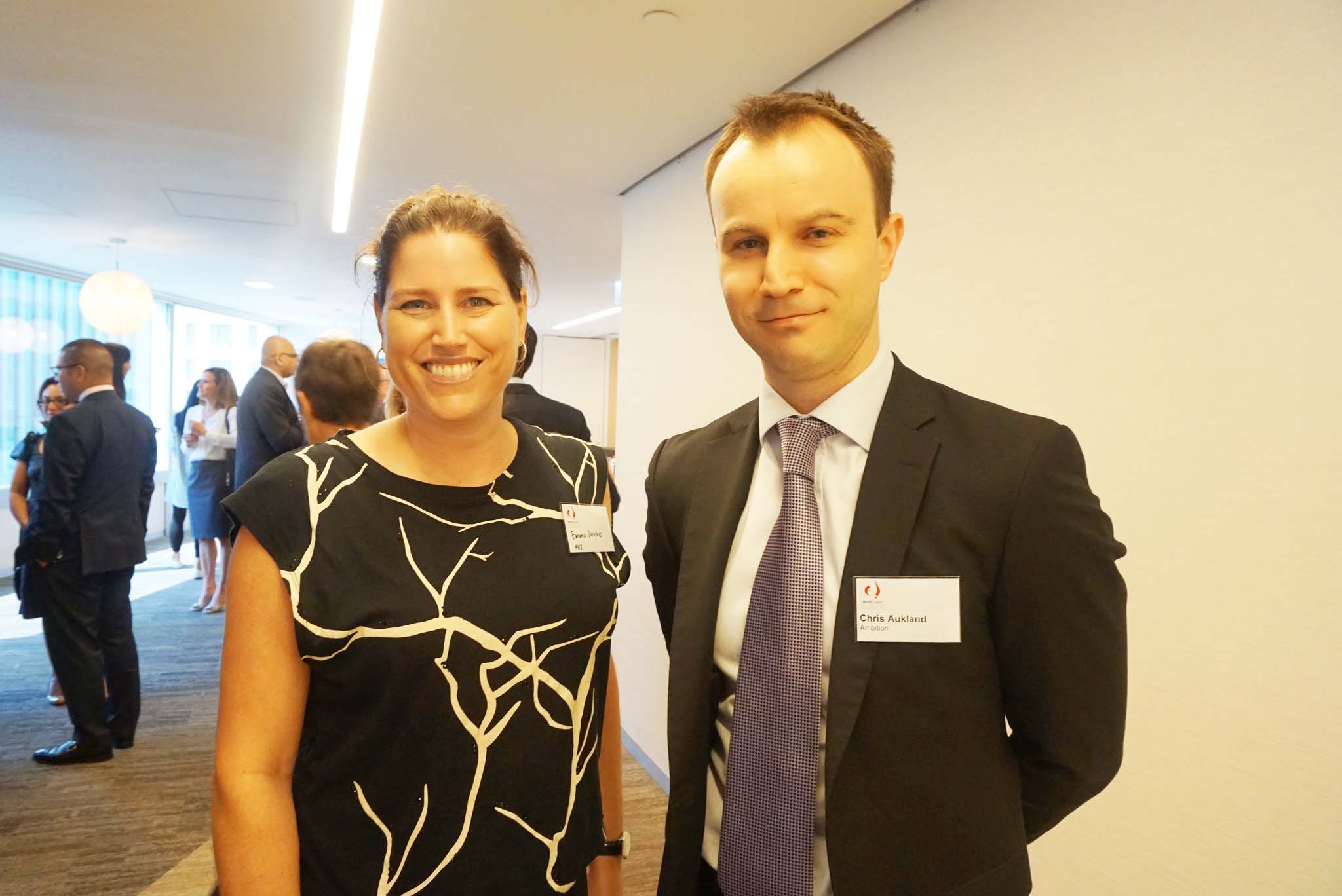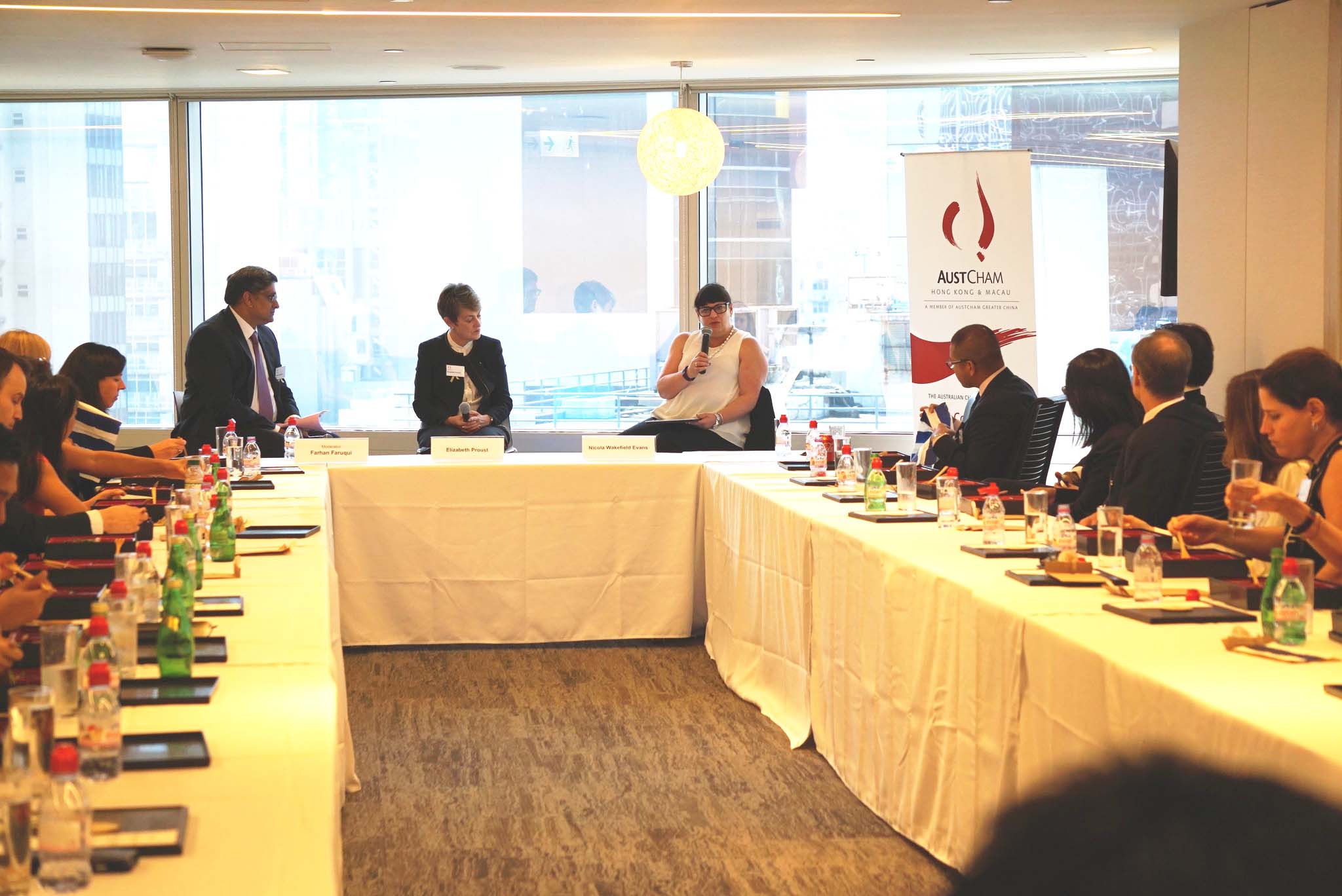 In a conversation moderated by Farhan Faruqui, Group Executive, International for ANZ's Institutional business in Asia, Europe and America, the panel discussed key issues impacting Australian corporate performance, the new government and its impact on business sentiment, challenges for boards and executives as Australian businesses expand regionally, their personal journeys to directorship and the chief executive suite as well as opportunities and challenges for women seeking paths to the boardroom.

In a wide-ranging and insightful discussion, it made me incredibly proud that Ambition is the sponsor of this series and aligns us with our global commitments to supporting Diversity & Inclusion within our business. If you would like to hear more, please join our 'Women with Ambition'LinkedIn Group which was launched in 2006. We regularly run events and provide insights and reports through email and our LinkedIn Group. We welcome participants to this group and are open to collaborating with organisations on joint events or white papers.