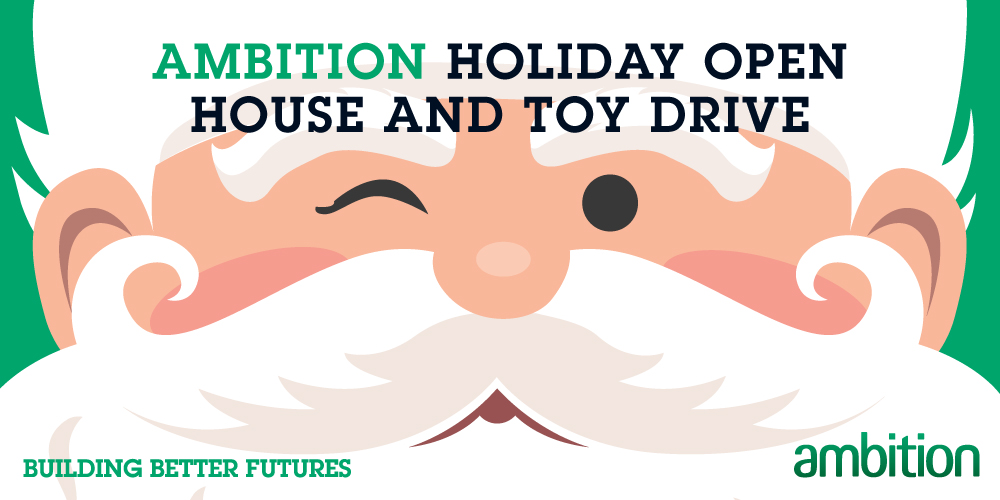 Event details
Date: Thursday, 6 December 2018
Time: 4:00pm - 7:00pm
Venue: Level 25, 28 Hennessy Road, Hong Kong
Join us in holiday giving!

As part of our commitment to Building Better Futures, this holiday season we are running a toy donation drive for underprivileged children locally
and abroad via Crossroads Foundation.
In conjunction, we would like to invite you and your little ones to our Holiday Open House on Thursday, December 6th, from 4:00pm - 7:00pm.
Please come join us and our Ambition family to catch up, toast the upcoming holidays and celebrate the year. There will be refreshments and games
for yourself and your children! Kindly let us know whether you will be dropping in by clicking on the RSVP link above.
If you have any used toys in good condition you would like to donate (please see wishlist below) but are unable to attend, we are accepting
donations from November 12th until December 10th. You may drop off your donations between 8:30am - 6:30pm at our office address (above).
After the 10th we will make a special delivery to our friends at Crossroads Foundation. We hope you will join us in making this holiday season a
special one and we thank you in advance for your support.