Back to events
05 August 2019
16:00-18:00
CPA Austalia, 20/F Tai Yau Building, 181 Johnston Road, Wanchai, Hong Kong
On behalf of CPA Australia & Ambition, we are delighted to invite you to our upcoming CFO Panel Series 'Developing Tomorrow's Finance Leaders'.
Come and join us for an interactive discussion with our distinguished panel of speakers:
Gabriella Montandon, Strategic Business Adviser at The Lane Crawford Joyce Group
Joe Wan, CEO at Tricor Hong Kong
Donald Tong, Country CFO at FrieslandCampina Hong Kong
Krishnaswamy Swaminathan, Chief Financial Officer at IBM Hong Kong
Moderator: Youni Nip, Divisional Manager, Finance & Accounting at Ambition
Tomorrow's finance leaders will face a whole myriad of challenges that the traditional CFO of the past has never faced. Not only will they be confronted with the rapid pace of technological change, ongoing economic uncertainty and geopolitical instability, they must also navigate an increasingly complex global marketplace with a growing millennial workforce that demands a whole new style of leadership. Join us as our panel attempt to answer how best to develop world-class finance leaders today ready for the challenges they will face tomorrow!
Please RSVP by Friday, 26th July as spaces are limited.
Our Speakers


Gabriella Montandon - Strategic Business Adviser, The Lane Crawford Joyce Group
Gabriella Montandon is Strategic Business Adviser for Joyce, within the Lane Crawford Joyce Group, running the company's daily operations and helping to shape future strategy.
With over 20 years of experience working for renowned brand names in FMCG, Retail, and Services, Gabriella focuses on businesses in transformation, helping to make improved operational, strategy and governance decisions based on core values.
Gabriella is a CA with CA ANZ and a Fellow with the HKIPCA. She is involved within the Hong Kong Community, to actively mentor and sponsor women in leadership positions and to drive greater representation of Women on Boards.
---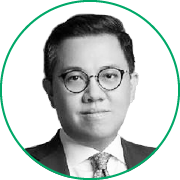 Joe Wan - CEO, Tricor Hong Kong
As the CEO of Tricor Hong Kong, Joe Wan is an innovative executive with extensive experience in professional services, financial services, and accounting. He joined Tricor in July 2018 as the Deputy CEO of Tricor in Hong Kong.
Joe is responsible for leading the commercial development and operations of Tricor's Hong Kong business, encapsulating the corporate and business services and investor services functions. Tricor's Hong Kong business counts over 700 professionals who serve over 10,000 clients, including over 1,200 listed on the Stock Exchange of Hong Kong.
Prior to joining Tricor, Joe was the Executive Director, Chief Financial Officer, and Chief Risk Officer at Everbright Sun Hung Kai Limited, a full-securities-licensed integrate financial service provider. From 2016 to July 2018. Joe was instrumental in growing the business and managing key clients.
Joe was Head of Finance & FP&A/Financial Controller, Vice President at MetLife Hong Kong from 2014 to 2016, leading a team of 15 finance and financial planning and analysis professionals. From 2004 to 2014 Joe worked at PwC Corporate Finance, responsible for originating deal flow for the firm's corporate clients.
Joe graduated in 2002 from the University of British Columbia, Canada, with a Bachelor of Commerce in Accounting. He became a member of The American Institute of Certified Public Accountants (AICPA) in 2004. He obtained a Master's degree in International and Public Affairs from The University of Hong Kong in 2017.
Joe gives back to society and outside his regular professional activities has been actively involved in a number of organizations, such as the director of Shine Tak Foundation, the member of The Hong Kong Chi Tung Association Limited, Executive Director of Hong Kong New Youth Energy Think Tank and the member of French Chamber Hong Kong.
---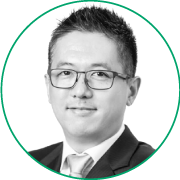 Donald Tong - Country CFO, FrieslandCampina Hong Kong
Donald is the Country CFO for FrieslandCampina in Hong Kong overseeing strategy, performance management, innovation, and the finance agenda. He has 20 years of experience in the Consumer Goods industry, including Procter & Gamble and Diageo, managing businesses around the world and was awarded the title of CPA Australia's Young Business Leader of the Year in 2013. Donald has a passion for developing future leaders and had competed in Dragonboat racing for over a decade.
---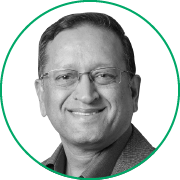 Krishnaswamy Swaminathan - Chief Financial Officer, IBM Hong Kong
Krishnaswamy Swaminathan (Krish) took over as IBM Hong Kong Chief Financial Officer in January 2018. Krish brings with him a wealth of experience gained during his long career with IBM, initially in India and later for the most part in Singapore.
Krish has deep experience in diverse functional roles in Treasury, Financial Planning, Credit Risk Management, Pricing, Business Controls and Corporate Audit which has laid the foundation for his broad-based finance roles like CFO, IBM Global Financing – Asia Pacific and CFO, IBM Singapore and now CFO, IBM Hong Kong.
Having done several regional roles, Krish has a deep understanding of the environment in Asia Pacific and the balancing of risk and growth in such environments. He has a strong track record of developing highly skilled finance teams in a remote and cross-cultural environment.
Krish is a Chartered Accountant from India.
​