Back to Blogs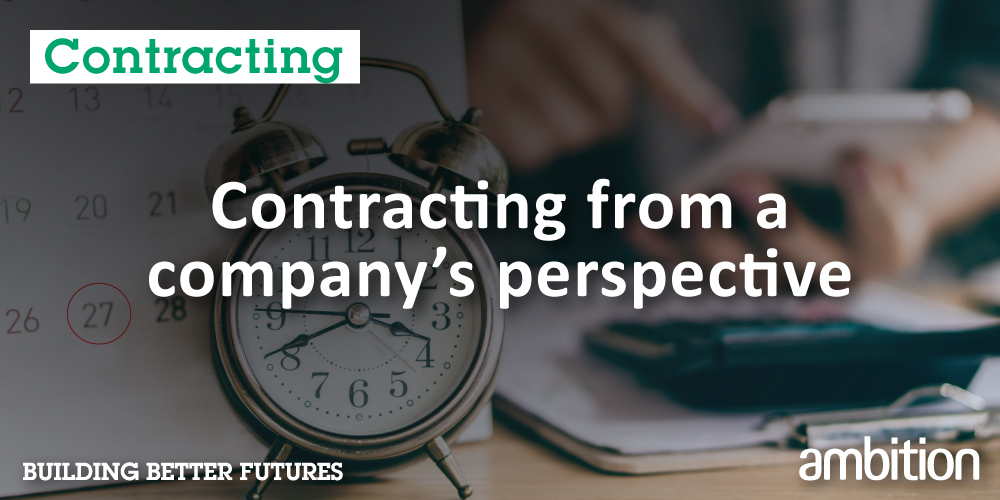 Contracting from a company's perspective
Contracting is no longer a thing of the past. With volatile markets demanding greater flexibility from firms to survive, Contracting has gone from being stigma-laden to a popular recruitment strategy among businesses dealing with change. To get the inside scoop from companies, we spoke to the HR Manager from an Asset Management Company here in Hong Kong.
1. In the past 5 years, what are the major changes in Contracting hiring trends that you have seenin your industry and within your firm?
Generally, over the past five years, there are three common trends we've seen:
With firms gearing toward cost reduction, contracting needs have increased.

Hiring contractors for sick leave and maternity leave coverage continues.

Contracting is used as a "temporary to permanent" hiring strategy.
2. What are the main reasons your firm hires contract staff?
Our company hires contract staff as a means of cost control. It also gives us more flexibility with our headcount as we can hire them as and when we need them. If we come across good people, we can use the contract duration as a probation period and absorb them as permanent staff. It's a good way for us to retain good talent in our company.
3. In your firm, what sort of roles would you commonly need on a contract basis?
Most contract roles we hire are usually for back-office positions and support functions.
4. What benefits does your firm provide to your contract staff?
In our company, we call everyone "crew", and everyone is equal. There is no difference between being a contractor or permanent staff. It is part and parcel of how we do things here.
5. As a firm that hires contractors, would contract employment be different for senior and junior professionals? If yes, how would it differ and what should professionals expect?
Yes, there would be a difference. Senior professionals tend to want more benefits such as more annual leave and medical coverage entitlement. They will also usually expect a larger bonus and end-of-contract gratuity.
Most companies, ours included, would have company policies in place and would need to abide by those policies. Professionals, be it senior or junior, would need to discuss the offer with the recruiters representing them or employers and only sign the contract if they agree with the terms. It is important to know what you're getting into.
6. What advice do you have for those considering contract employment? How can they differentiate themselves from their competition?
Just like with any other job, you'd need to give it your best. If a contractor performs well, there is a high chance of being converted to permanent status as most firms know good people are hard to come by. Contractors can also use their initial contract as a trial period to see if they would want to stay in the company long term before committing and working there as permanent staff.