Back to Blogs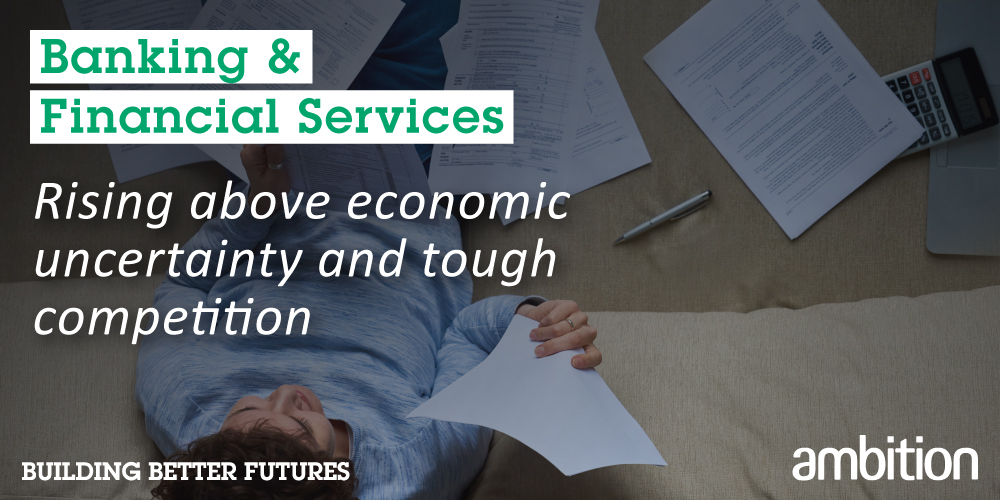 Rising above economic uncertainty and tough competition
In the Banking & Financial Services industry, the level of uncertainty and competition today is unparalleled. To find out how industry leaders are dealing with this, Rhoda Rivera, Associate Director for the Banking & Financial Services recruitment team, spoke to the CFO of an Investment Management firm.
1. Rising uncertainty due to developments such as US-China trade tensions and Brexit is causing the growth of the economy to slow down. How do you think this has impacted your industry?
Risk may have negative connotations, but it could also mean opportunities. In this uncertain environment, clients look for stability and long-term growth for their assets. Clients no longer look for high short-term returns and they prefer firms which can provide insights for them to sail through this uncertain environment to achieve a stable absolute return that performs better than the benchmark. Stable asset management firms with a good track record can win a lot of customers under this environment.
2. As an industry leader, what changes have you seen take place within your firm/industry in recent years and what are your thoughts on these changes?
There has been more investment in innovation and technology in recent years. Clients now expect firms to provide a robust mobile platform for them that is easy to use, concise and provides tailored solutions for them using big data.
3. How did you get to your current position?
Dedication and hard work together with professional skills and an innovative mind. Good leadership skills and teamwork are also just as important and should not be overlooked. To be a good leader, one should always be a good listener, lead by example and be supportive of your team.
​
4. What is your advice to the next generation of leaders who want to rise through the ranks?
Competition is getting tougher these days with more and more talents from not just within Hong Kong, but from other countries as well. Continue to invest in yourself with new knowledge and skillsets, think long term, and be proactive.
5. What are the common errors made by candidates during the interview process?
Even though the errors made by candidates come in many different forms, it is always due to two main reasons: lack of preparation and lack of clear career direction.
6. What advice would you give to employees and job seekers who want to improve themselves and stay up to date in the industry?
Continue to invest in yourself by obtaining new qualifications or skill sets that are related to your industry and would help your career development. It is also great for you to build and expand your professional network.
To find out more about the available opportunities in the Banking & Financial Services industry, reach out to any of our consultants here: https://www.ambition.com.hk/disciplines/banking-and-financialservices-jobs