Back to Blogs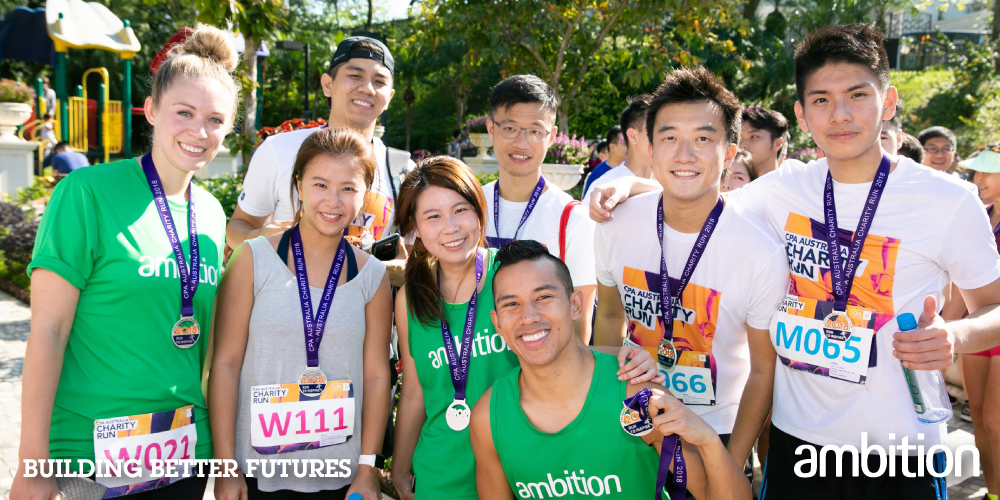 Ambition & HaTCH Teams Soar at Hong Kong Peak for the CPA Australia Charity Run
On a fine and beautiful Sunday of October 28th, 2018, 11 Ambition consultants took part in a 10km charity run hosted by our partner, CPA Australia. The run was organized by the renowned certification body to raise donations and awareness for the Hong Kong Cancer Fund. As one of the sponsors alongside firms such as Tencent and CITIC Pacific, the event managed to raise $70,000 HKD which supports cancer patients or anyone affected to gain access to free professional medical services.
As with most charity runs, registrations started early and our Ambition and HaTCH Powered by Ambition teams woke up early to stretch and complete warm-up exercises by 7:30 am – at the top of Hong Kong Peak, no less! We had a range of runners, from those who exercise regularly to those who attended our monthly wellness practice sessions to prepare for the race, organized by our resident ultramarathon runner and Banking & Financial Services consultant, Keith Leung. 10km is not a short distance; it's roughly equivalent to running from Central Hong Kong to Quarry Bay. Also, the race is quite daunting, with cliffside mountain paths and steep hills with no end in sight, and the CPA Australia Run is considered an athletic challenge.
After a short speech from Allen Zeman – a well-known business entrepreneur who runs Lan Kwai Fong Group and Ocean Park, the famous amusement park, the buzzers went off and the race began. After crisscrossing runners and jumping over pavement ledges, our team encountered our first slope within the first 5 minutes. After that, the rest of the trail was a series of ups and downs, steep slopes and turns around some of the most prestigious pieces of property in Hong Kong. Though painful and exhausting, the trail views were stunning with the Hong Kong skyline against the backdrop of the Victoria Harbour surrounded by clear blue skies.
​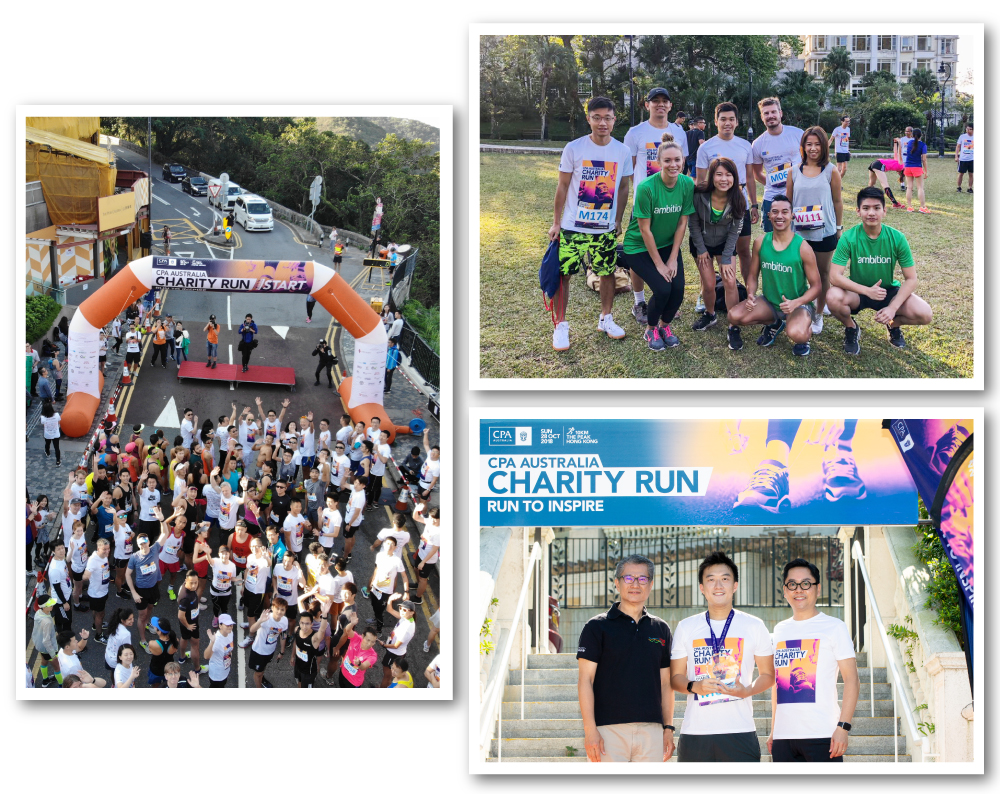 ​
​
Out of all our runners, our Social Media Coordinator & LGBT+ Diversity Representative, Zo, most known within the firm for minimal training but unprecedented trailblazing qualities, managed to secure a top 5 position within his category of the race! Shortly after, most team members finished within the 1.5-hour mark, calling for a 100% completion rate for Ambition. We even had two new joiners, Jesse Cheng and Anki Lau of the Sales & Marketing Recruitment Team, sign up immediately! After the race, our team enjoyed a recovery dim sum session in Central Hong Kong. In all, the event was meaningful and an excellent team building activity, resonating with our Ambition values to give back to the community and create a fun, healthy workplace for our staff. We absolutely look forward to taking part again in the coming years and continuing the fight against cancer.
Ambition & HaTCH Powered by Ambition would like to thank the runners for completing the CPA Australia, especially our teammates:
Alex King

Andy Yip

Anki Lau

Bond Sze

Janae Chan

Jasmine Welsh

Jesse Cheng

Keith Leung

Lorenzo Zo Paglinawan

Youni Nip