Back to Blogs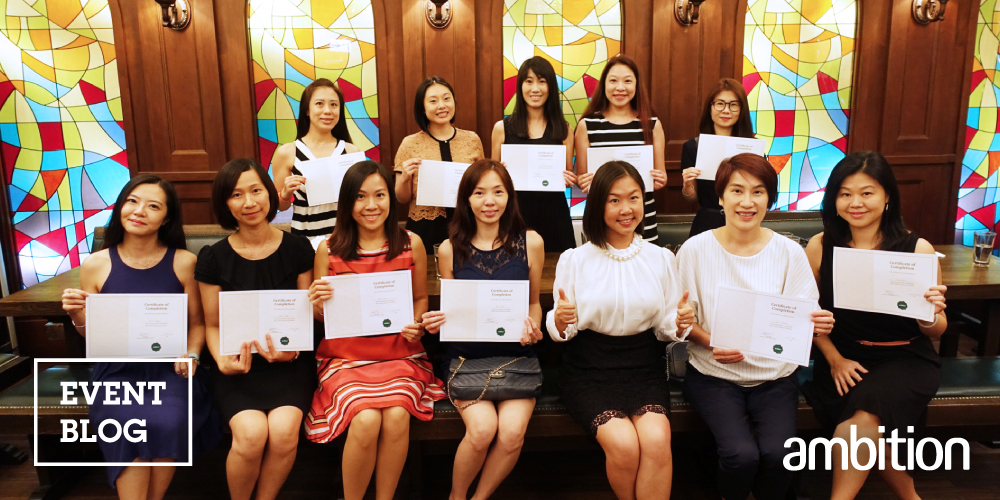 Back to Work Programme: Why promoting Diversity & Inclusion is so good for our business!
Recently, we completed our inaugural Ambition 'Back to Work' programme. A 4-week course with 12 professionals which we celebrated with a networking event attended by a full house of clients (thanks to everyone who came along to support!)
It is hard to express how proud I am of our Ambition Hong Kong team for putting this programme together. This programme encapsulates our vision of 'Building Better Futures' for the communities we operate in as well as demonstrating our ongoing commitment to diversity and inclusion.
What is the Back to Work Programme?
Our 'Back to Work' programme is a 4-week course aimed at reintegrating professionals who have taken a career break back into the workforce. Upon screening, Ambition put through a group professional in a series of customised workshops to prepare, encourage, and support them in what to expect in their next role. Topics included CV writing, how to ace your CV, personal branding, interviewing, career planning, tips on how to re-adapt to a full-time role, opportunities to meet and greet hiring managers from high profile firms in Hong Kong and building your network.
Where did the Ambition Back to Work Programme 'Concept' come from?
At the start of this year, we tasked the Ambition Management team with a mandate to brainstorm how we can deliver on our promise to 'Build Better Futures' for our candidates, clients, our own Ambition family and the communities we operate in. After a rigorous brainstorming session with an incredible amount of ideas (good and bad I might add!), the Ambition version of Back to Work programme was born. Many corporate businesses have their own Back to Work programmes (which are great by the way!) and there are also many organisations out there doing a fantastic job working directly in this space to help both mothers and fathers return to work after time out as well as those who have chosen to take a career break for other reasons. Again, these are fantastic organisations and I raise my hat to them.
However, we had not seen a multinational recruitment company offering something similar, so this was different and exciting. Like with most things, there are always bumps on the way to planning and executing something great. And no matter what we face, we persevered, and the programme was a huge success at the end of the day. The bonus part? Having the opportunity to improve our initiative the second time around!
Why is this type of programme good for business?
With such a talented group of professionals graduating from our programme, I can be hugely confident that they will go on and secure roles either through us or directly with firms. We've received nothing but positive feedback from our existing client base, and I was truly excited to see how many organisations were interested to discuss the programme with us which shows Hong Kong`s increasing commitment to diversity and inclusion.
Also, equally importantly, internally within our own organisation, it's very encouraging to see our staff excited to see the programme through and the outcome of it. Our employees can see we are being innovative and that we are committed to doing things differently, to going above and beyond to help professionals we work with as well as having a strong commitment to diversity and inclusion. My hope is that we can continue to run similar programmes, engaging our hugely talented team and through this, drive higher levels of engagement and enjoyment at work as well as fostering a truly diverse and inclusive culture. All of this will only help us to achieve even better results!
Therefore, for any business looking to make a commitment to diversity and inclusion, I would strongly advocate it! There are no guarantees and it is certainly not a fast track to success but in the end, I genuinely believe your business will be more successful because of it!
Thanks to…
All our programme participants and Tracy Ho for hosting one of our workshops. Every participant I spoke to could not speak highly enough of the programme and, our programme lead, Tracy Tam so I must reserve a special thank you to Tracy. What an amazing job Tracy has done and I am immensely proud to have her working with us!
We would love for you or anyone who you think may be interested to be part of our next programme. Just drop us a copy of your latest CV by clicking on the button below. If you are selected, we will be in contact within the next 2 weeks to confirm your participation and further details.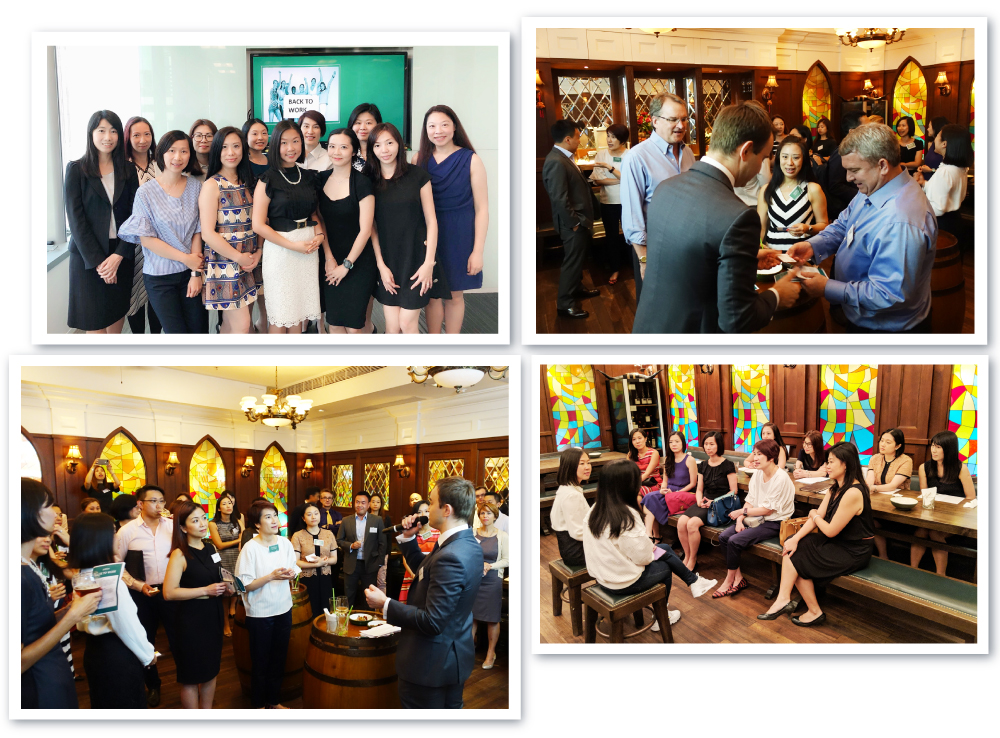 ​
​