Back to Blogs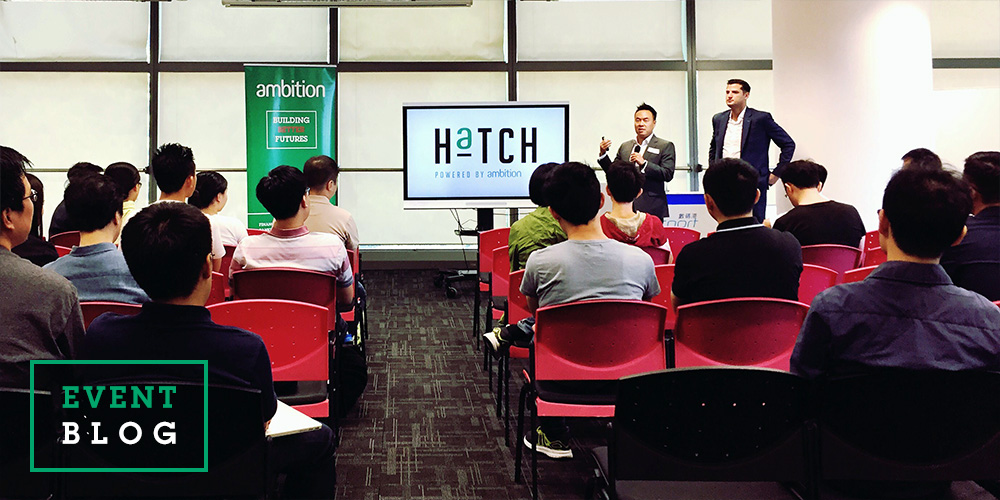 Crucial tips on how to best recruit and retain talent in a start-up
Ambition spent an afternoon with the Cyberport startup community, sharing with them about tips on how to best recruit and retain talent in Hong Kong.
Last week, I was invited by Cyberport to speak at an event, to share with the startup community about challenges of recruiting top talent in Hong Kong. Before the event, I met up with a startup owner who happens to be based at Smart-Space, a co-working space offered by Cyberport. If you have been down to Cyberport on a beautiful, sunny day, you would agree that it almost feels like you're not in Hong Kong. The floor-to-ceiling windows that wrapped around the entire lounge gave access to a stunning ocean view and skyline that many of the grade-A office buildings in Central can only dream of. If you work at one of the Smart-Space offices at Cyberport – I truly envy you.
Just before we spoke at the event, I had the chance to network and meet with founders of many different startup businesses. It always gives me a buzz when meeting with startups as I get to learn about many of the innovative ideas and interesting journeys that people embark on. In our talk, we gave the audience an overview of the Hong Kong employment market as well as tips on how to best attract and retain talent. Here are some of the points we covered in our presentation.
The startup scene in Hong Kong has picked up momentum especially in the past 12 months

Technical hires are in high demand especially for early-stage startups

Tech skills in high demand: Mobile Developers (React Native, Swift, Java), Software Engineers (ReactJS, AngularJS, C++), Data Analysts (Qlikview, Tableau)

Marketing skills in high demand: Content marketing, digital & social marketing, O2O marketing

Key to attracting talent: Share your vision, your passion and why you started the business

Key to retaining talent: Set clear, realistic goals and make sure expectations are constantly aligned
Through an interactive Q&A session, it became evident that recruitment remains one of the biggest bottlenecks that is holding startups back from achieving their business goals. Having understood this challenge, we at Ambition created a tailor-made recruitment solution – Hatch, to help startups access talent through a manageable, staged-fee service. Since the launch of Hatch in May, we have already assisted a number of startups in securing talent across Hong Kong, Singapore and Malaysia. The feedback have been extremely positive and encouraging.
I would like to thank Cyberport for hosting the event and thank you to Justin Peck and Bond Sze from our Technology practice for sharing their insights. If you are interested in learning more about Hatch, please feel free to connect with me over LinkedIn or contact me at justin.leung@ambition.com.hk