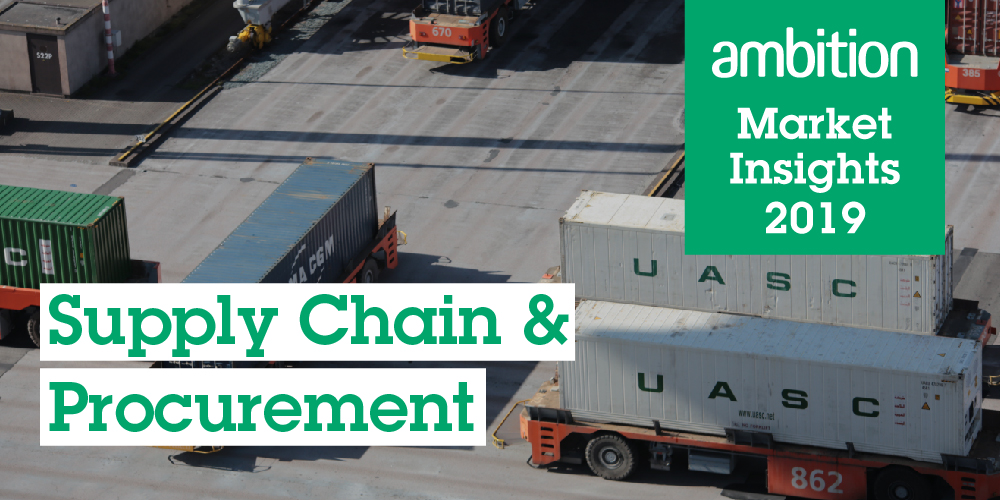 Supply Chain & Procurement Market Insights H2 2019
Over the past six months, the Supply Chain & Procurement recruitment market has remained stable. We have seen a continuing shift in business strategy as companies streamline and automate their supply chain functions around Asia-Pacific. As such, this has impacted how companies recruit talent this year.​
Of top priority are process improvement and cost control as business leaders continually look for ways to maximise efficiency, profit margins and business opportunities. As a result, we have seen a demand within the supply chain transformation function, particularly at the regional leadership level.
Download the report and come away with key information such as:
an in-depth perspective of the Supply Chain & Procurement hiring climate in the first half of 2019

outlook on salary trends and hiring sentiments in Supply Chain & Procurement in the second half of 2019

industry-specific insights on emerging job trends and relevant skill sets in demand
To read the full report for H2 2019, please fill out the form on your right.