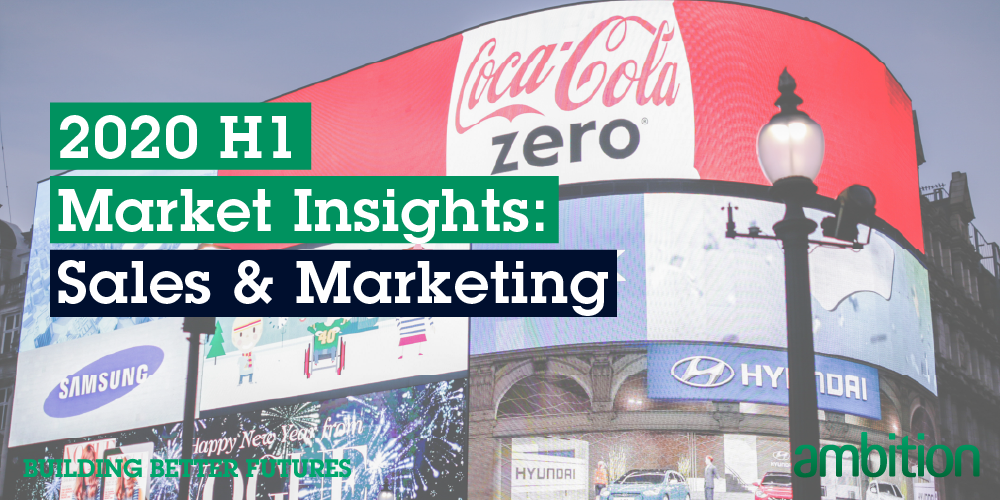 Sales & Marketing Market Insights H1 2020
Over the past year, we have seen steady hiring within a few key new areas that continued into the second half of 2019. Among them were Digital Transformation and Innovation teams within established MNCs as well as local conglomerates. Skills in demand in these areas besides functional experience included process automation, change management, and project management.
To continue to compete with start-up incubators and accelerators, established organisations have continued to build their own internal incubation teams - some to invest in their own start-up businesses, while others have put these resources into developing new products for internal or external use.

Download the report and come away with key information such as:
an in-depth perspective of the Sales & Marketing hiring climate in the second half of 2019

outlook on salary trends and hiring sentiments in Sales & Marketing in the first half of 2020

industry-specific insights on emerging job trends and relevant skill sets in demand
To read the full report for H1 2020, please fill out the form on your right.