Back to Blogs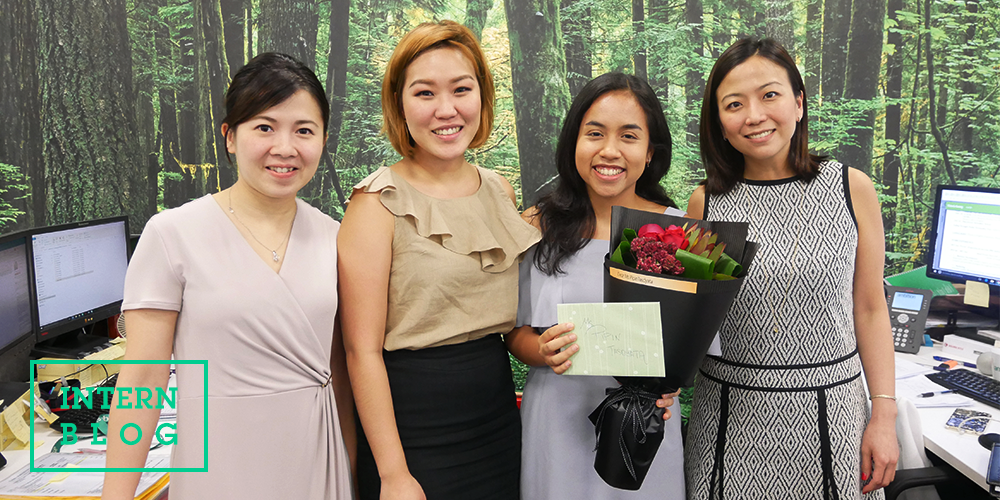 My Phenomenal Internship at Ambition by Pipin Tasdyata
To make my summer memorable before starting my penultimate year at The University of Hong Kong, I was grateful to have had the opportunity to intern at Ambition Hong Kong in the Sales & Marketing department. With international business as my major, I was curious and excited to unlock doors of recruitment.
Starting fresh and continuously learning
Recruitment to me before entering Ambition was simply a word printed in my textbook; a noun meaning the act of finding new people to join an organization. Recruitment to me now is a world on full speed of passion and drive to help others.
Beyond the classroom
During my first day, I was joined by another intern, Jasmine, and an incoming Associate Consultant, Andy Yip, to attend trainings with Training Lead, Michelle, based in Singapore. At first, I was taken aback because how would the three of us be trained from 2,500km away? Then, Leona, the divisional manager, mentioned we would need to go to Tokyo for our trainings…But all made sense as Tokyo (room) was the video conferencing room and Michelle happily joined us on the TV screen and so began my adventures in Ambition.
The trainings were fast-paced, knowledge filling and fun. Michelle cracked jokes with us and soon, all of us became familiar with the recruitment process, how to find candidates, how to conduct candidate calls in a matter of days. All this new knowledge, I could only experience from Ambition.
Being a part of Ambition
A month went by in a blink of an eye and I spent some unforgettable moments with my Sales & Marketing team. When our team is not working long and hard at our desks, we are either eating delicious food or hanging upside down (literally). Experiencing my team's Red Letter where we went for aerial yoga and hoop was simply amazing. The authentic Mexican food after made it all better. Moreover, I was also grateful to have spent my birthday with Ambition, making it a wonderful start to a new decade.
Takeaways
After a month at Ambition, I became thorough with the recruitment database and software as I would consistently update candidates' profiles. I also enjoyed looking for suitable candidates via various means which augmented my understanding of job roles and their respective description and requirements. I also learnt about plenty of new companies through continuous hours of CV scanning. As a result, I am better prepared for my future endeavors.
It is also thanks to Ambition that I now know what a friendly and helpful team looks like. Thank you Ambition for the phenomenal four weeks!