Back to Blogs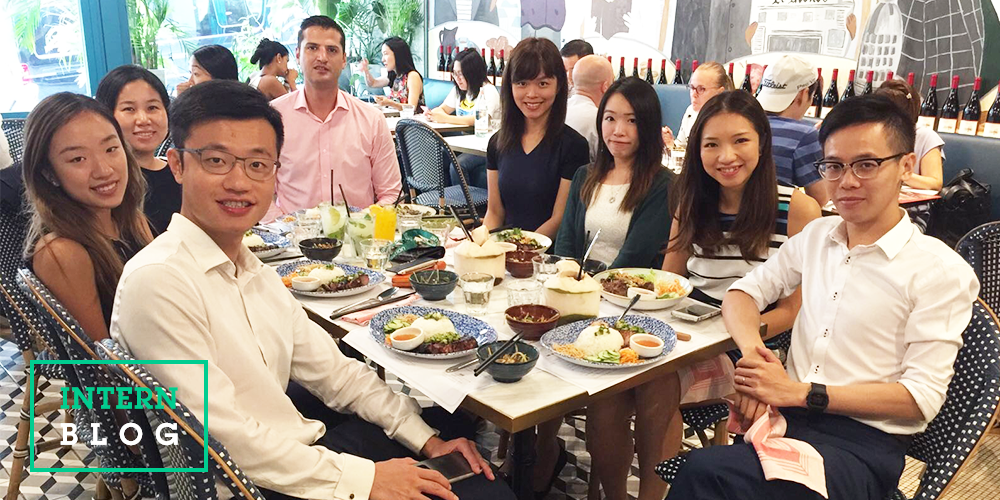 My Memorable Internship at Ambition by Jasmine Foo
My role: Technology Intern
Before beginning my penultimate year at the University of Hong Kong, I was fortunate enough to have the opportunity of being an intern with the Technology Recruitment team at Ambition in Hong Kong. With Human Resource Management as one of my majors, I was extremely excited to step into the world of recruitment.
My preconceptions
Coming into a recruitment firm, I did not really know what to expect as it was completely new to me. Although I had prior internship experience with in-house recruitment, stepping into the world of a recruitment agency was a completely different ball game. Fortunately, everyone within the Technology team that I was working under was extremely welcoming and helpful in offering support and guidance along the way.
Ambition as a company
I really appreciate and enjoy the culture at Ambition and it is definitely one of the key highlights that made my internship such an enjoyable one. I was lucky enough to be part of Ambition Day and witness the celebration of another successful year of "#BuildingBetterFutures". The efforts and selflessness of everyone during the auction in an attempt to raise as much money as possible for charity were apparent, and something that I really admire.
From friendly competitions between all consultants to Red Letter celebrations for teams who exceed their targets, and special mentions were given to consultants who performed exceptionally well during the month, everyone's hard work does not go unrecognised at Ambition. I thought that these were really fun ways to motivate and push people to work even harder, with appropriate rewards given for putting in that extra effort.
What I developed
During the first two weeks, my main responsibility was to help with admin tasks, such as coding and adding missing keywords on the database system, as well as doing some tasks on Excel. I was able to develop a better understanding of tech terms which I was quite unfamiliar and uncomfortable with at the beginning.
Once I became more comfortable with the IT terminology, I was able to put my knowledge and what I had been observing consultants do to use, and had the opportunity to participate in the recruitment process. From sourcing suitable candidates to scheduling and sitting in meetings with my team's consultants, it was an insightful experience to be on the opposite end of the interview process. I believe that this is something that will be applicable to my future job applications, as it enabled me to have a clearer perception of what makes a good candidate.
Four weeks at Ambition went by in a blink of an eye. Being an intern at Ambition was definitely an invaluable experience for me, and I would like to thank everyone at the company for such a memorable internship!