Back to Blogs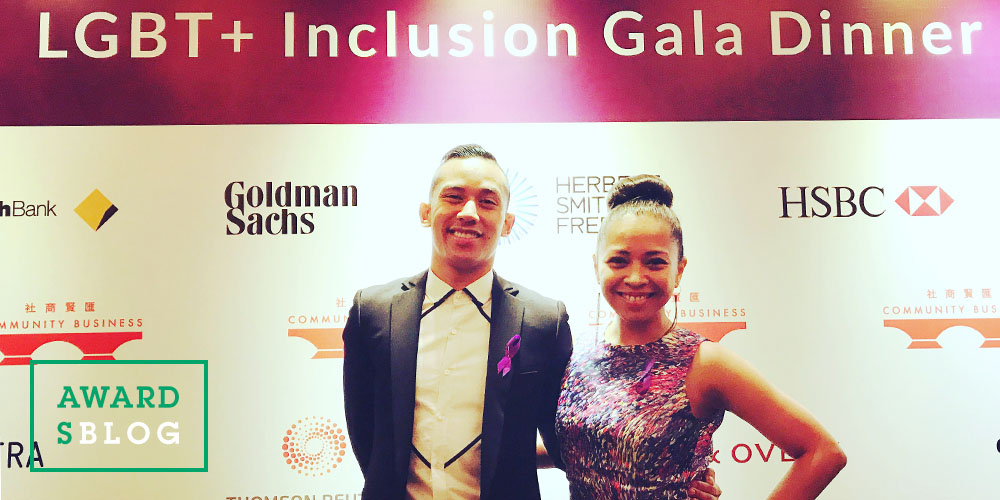 Ambition becomes the First and Only recruitment firm ranked in the Community Business LGBT+ Inclusion Index 2017
This week, Ambition's Rhoda Rivera and Zo Paglinawan attended Hong Kong's Community Business LGBT+ Inclusion Index 2017 Gala Dinner. It was a black tie fundraising event to support various diversity and inclusion initiatives in the HK community and celebrate the results of the Index including the ranking of the top performing MNCs, SMEs, and outstanding award winners.
It was a fabulous celebration opened by the inspiring Fern Ngai, CEO of Community Business, with the delightful guest speaker, Gigi Chao, Executive Vice-Chairman of Cheuk Nang. An evening of great company, performances, and well-deserved recognition saw Ambition taking home the Bronze ranking in the LGBT+ Inclusion Index!
It is an honor and a privilege for Ambition to be the first and only recruitment business to ever participate in the Index, alongside almost every global financial, legal, government and commercial institutions. We hope to set the bar high for LGBT inclusion in the recruitment industry in the Hong Kong market.
LGBT+ Inclusion has been a growing initiative for many businesses in Hong Kong, and though there is progress, there is still much to do. This event has positively highlighted that key businesses are leading the way, and with last night's hashtag #time4changeHK, we hope the rest of Hong Kong will follow.

Key takeaways from last night include:
Heads and Members of businesses are encouraged to speak out about LGBT rights and inclusion moving forward

Engage with organizations, like Community Business, in an effort to provide support to the LGBT community in HK

Supporting LGBT+ initiatives, as a member or ally benefits your bottom line and business
Congratulations to all the winners and index participants! Find the full ranking list of participants here: http://www.communitybusiness.org/hklgbtindex/2017_Index/2017_Index_result.html
Contact us for more information about Ambition's Diversity and Inclusion initiatives as well as consulting on hiring or searching for a new opportunity