Back to Blogs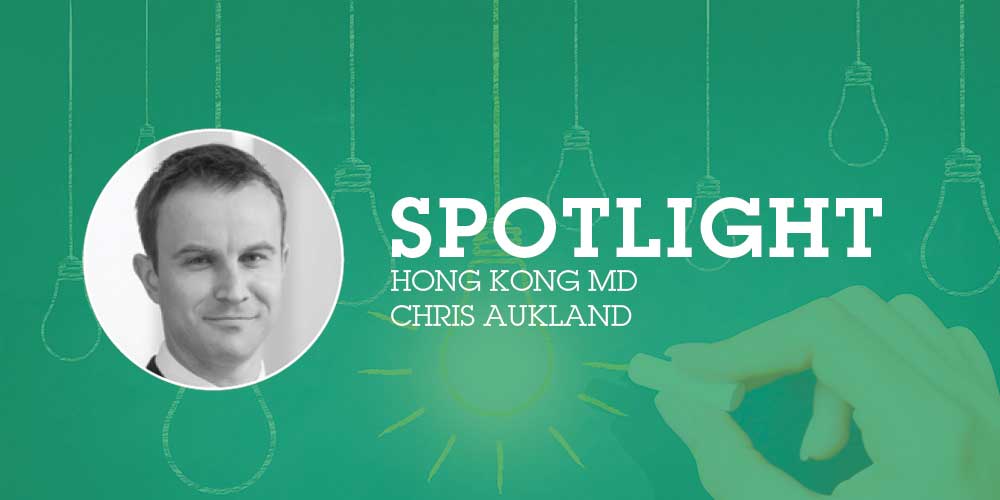 How did you get into recruitment?
When I was really young I wanted to be a footballer. Then I decided I wanted to be an artist, and then I decided I wanted to be an astronaut. In my teenage years, I settled on being a Graphic Designer but then changed to being a pilot. By the time I left home for university I pretty much had absolutely no idea at all what I wanted to do, just a vague idea that I wanted to excel in whatever I chose to pursue, work overseas at some point and make sure I loved whatever I was doing!

By the time I left home for university, I pretty much had absolutely no idea at all what I wanted to do, just a vague idea that I wanted to excel in whatever I chose to pursue, work overseas at some point and make sure I loved whatever I was doing!
After graduation, I started a career in management consulting with a large US management consultancy firm called Andersen Consulting (now Accenture). Accenture is a truly great firm with incredibly talented people working there and an outstanding training programme. I progressed well and was promoted quickly with a clear career path into a highly lucrative senior management role laid out in front of me. However, there was always a nagging feeling I did not really love what I was doing, it was not what I really wanted to do long term and I was often frustrated by working on projects that I never saw come to fruition (or even implemented) before moving onto the next role or client. I was never able to see my value to either my own organisation or the clients and eventually, although I loved the people, I became disillusioned and left. I was looking for something different and after a yearlong stint with an educational NGO recruiting teachers into Hong Kong, I stumbled into commercial recruitment. It initially appealed as it was a role working with people day-in, day-out. It was fast paced, target driven and you could quickly see the value you brought to the organisation. It turned out to be 100% the right decision and I loved it from day one. I loved working with candidates and clients, building lasting relationships and the buzz of closing deals. Not only was it incredibly satisfying but we were also helping people every day with one of the toughest decisions in adult life! Recruiters are commercial business professionals but every day we help to facilitate this process by building trust and strong relationships with our candidates and clients - the satisfaction gained from grateful candidates and also clients cannot be exaggerated. The rest is history!
Who is your role model as a leader?
There are many leaders that I respect admire across many walks of life around the world. Jack Ma is a leader that stand outs in the business world for what he has achieved with Alibaba. It really is an incredible story as when I arrived in Hong Kong in 2003 Alibaba was really still in its infancy and I used to recruit staff for them into a small office in Wan Chai! It is now a world powerhouse in the internet / online retail sector. I also have a long-standing reluctant respect for Sir Alex Fergusson (reluctant as I am a die-hard Liverpool fan!). What he achieved in his career at Manchester United will never be replicated but now that Liverpool has another great leader in Jürgen Klopp I am certain we will come in ahead of them in the premier league this year!
I suppose from this you can see I don't have one leader that's a role model, but there are many I like to learn from. I also wouldn't limit myself to just those who have global recognition as some of my biggest lessons and insights have come from leaders running smaller local businesses.
What inspires you?
Working alongside passionate, hardworking, talented people and helping them to achieve their goals which is what I do at Ambition every day!
What is the most valuable advice you have been given?
My dad told me this when I was a teenager and I believe it is the one piece of advice that over the years I have kept coming back to. Successful people: are always busy, make things happen, get ahead in their careers, take risks, are always the people doing exciting new things like running marathons, taking trips to Everest Base camp or working a charity in their spare time. Successful people win promotions, start businesses, have friends in all walks of life, they 'make time' to do exciting new things even though they already have hectic schedules! Unsuccessful people stay in their comfort zones, do not take risks, are 'too busy' watching the TV, will 'never have the time' to realise their dreams and wait for life to come to them!

Unsuccessful people never have the time. Successful people make time.
What is your greatest achievement?
There are many highlights in my career as I have launched new disciplines and brands, turned around loss-making teams to profit generating many times over past few years. My greatest source of pride in my career has always been seeing individuals that I have hired and trained excel and get ahead in their careers. I love being able to play a part in helping shape their careers and to now see these individuals being promoted into senior level management positions running their own businesses themselves is a great feeling!
What is the biggest challenge you've faced in your career and how did you overcome it?
There have been many challenges in my career. I think for anyone who has recruited in Asia for over 10 years this question would often mean referring back to the Global Financial Crisis. It was hands–down the most difficult time of my career and having to let go of good people that had worked for the business for many years was tough. It is during the toughest times in your career and life that you learn the most and what I took away was firstly that if you are a good recruiter you will always do well no matter what the market as long as you are willing to adapt & change. You cannot keep doing the same things you have always done if the business environment around you is changing. This is why at Ambition we recognise that the recruitment landscape is constantly changing. We encourage and embrace change, innovation & technology and are constantly striving to innovate / get better at what we do!
Can you give me three things on your 'bucket list'
Dive the sardine run (look it up on YouTube!)

Attend the Champions League final with my son to watch Liverpool beat Man United in the last minute!

Learn to kite-surf properly!


3 words to describe yourself
Driven, Passionate, Humble.
What would you like to achieve next?
President of US? I mean if Donald Trump can get there surely I am having a shot? At Ambition, we are committed to taking our business from where it is now, which is in a good place to Great. Our mantra is "Inch Wide, Mile Deep" so we have no aspirations to be the largest or biggest recruiter, instead, we focus on delivering the highest possible quality service to our clients and candidates and being the no.1 market leader in our practice areas. This is not an easy journey but I am a huge believer in and passionate about high performance & when we get there it will be worth it. Lets be honest... achievements means much more when you pay for them with hard work!