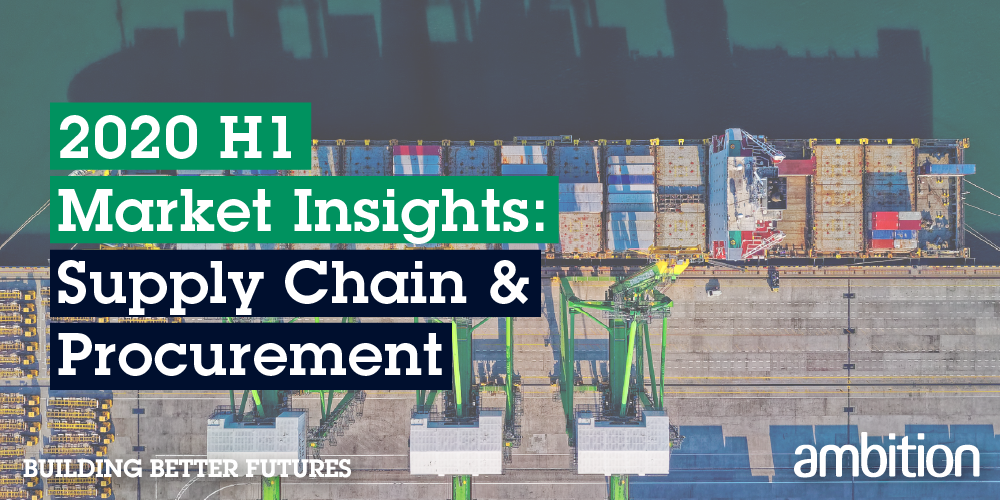 Supply Chain & Procurement Market Insights H1 2020
We have seen an active half year in Supply Chain & Procurement hiring as companies continue to streamline and automate their supply chain functions around Asia Pacific. A large part of these positions remain focused on transformation and involve process improvement, maximising operational efficiency, and cost control.
In particular, we have seen a rise in analyst and demand planner positions. Those who have experience with data consolidation, system enhancement and process improvement are particularly sought after.

Download the report and come away with key information such as:
an in-depth perspective of the Supply Chain & Procurement hiring climate in the second half of 2019

outlook on salary trends and hiring sentiments in Supply Chain & Procurement in the first half of 2020

industry-specific insights on emerging job trends and relevant skill sets in demand
To read the full report for H1 2020, please fill out the form on your right.