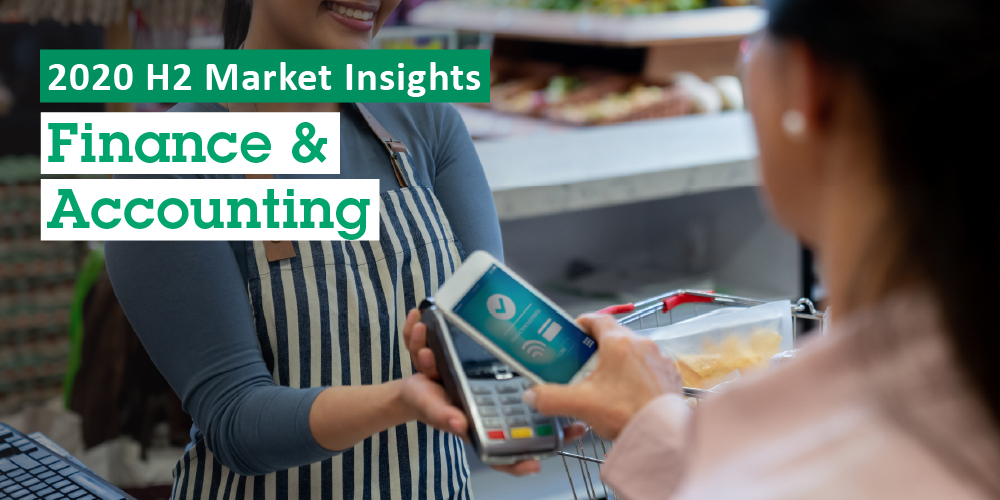 Finance & Accounting Market Insights H2 2020
The past six months have been a challenging time across various industries. Companies have suffered a hit from the economic impact and reduced consumption caused by COVID-19. This has affected not only local businesses, but also companies with exposure across various geographical locations.
Companies have responded quickly and made swift decisions early in the year to significantly reduce discretionary spending, alongside looking at ways to reduce staff costs. Redundancies and layoffs have been observed mainly in the mid to senior-level finance roles whilst junior-level staff have been retained to keep daily operations running. Job duty reallocation was also common, where finance staff are expected to take on additional duties on top of their daily responsibilities.
Download the report and come away with key information such as:
impact of COVID-19 on the Finance & Accounting industry

an in-depth perspective of the Finance & Accounting hiring climate in the first half of 2020

outlook on salary trends and hiring sentiments in Finance & Accounting in the second half of 2020

industry-specific insights on emerging job trends and relevant skill sets in demand
To read the full report for H2 2020, please fill out the form.