Back to Blogs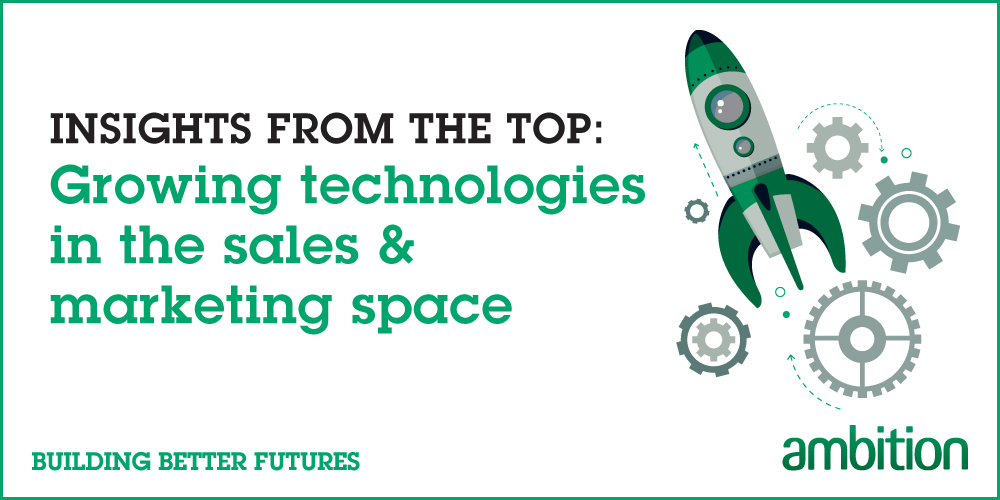 Insights from the top: Growing technologies in the sales & marketing space
Technological advances are taking place rapidly but it can be tough to figure out which of these are more important or could have a greater impact. Our client, a leading FMCG company, specializing in beverages, shares their perspective on key technologies to keep a lookout for, and nuggets of advice for sales & marketing professionals.
1. As a sales/marketing leader, what are the key trends that you've observed in the industry?
There have been several key trends that have appeared on the radar in the last few years. Digital. Social media. CRM. E-commerce. Big Data. You probably have heard of these terms before but some of the areas are relatively new, with many companies still exploring their full potential.
2. What are critical skills you think sales/marketing professionals should arm themselves with?
Sales & marketing professionals should have a broad-based understanding and familiarity with the growing trends. They need to understand the synergy between these areas and how they impact the business. Additionally, they need to be aware of the potential influence of the growing China market.
3. What is your take on the outlook of the industry? Are there specific technologies or developments that sales/marketing professionals should take note of?
I foresee that the market would be more complex due the prevalence of e-commerce and parallel import from trade or individual sellers. Some technologies and key developments to take note would be digital payments, social media, Virtual Reality (VR) implementation and e-commerce. We have started to see the emergence and impact that these developments have on a business. I believe that this is just the start.
4. There has been significant talk around AI and automation, and their impact on the sales/marketing function. Do you think that some jobs will become obsolete as a result of the introduction and advances of these technologies?
To a certain extent, yes. We will likely see some retail sales and customer service jobs being replaced or made obsolete by AI and automation.
5. With rapid technological advancements, do you think the onus falls on the employer or employee when it comes to equipping employees with the necessary skills needed to stay ahead of the evolving trends?
Both employer and employee need to be responsible for this. As an employer, ensuring that your employee is capable and possesses the needed skills is important for the business to go against its competitors. As an employee, if you take charge of your own learning, you will be in a better position to thrive and make your mark in any company that you work in.
6. What do you look out for in candidates when growing and expanding your team? What is your advice to candidates so that they can stand out from their peers?
They should be familiar with the trends and be updated on the latest changes. However, this does not mean that they let go of traditional principles. These are the fundamentals and are still relevant in today's environment.
7. What is the biggest learning that you've taken away during your time as a marketing professional?
Things are never constant and there are always new trends and technology that develop. In my experience, it is important for Marketers to create synergy between traditional marketing principles with new technology and trends. You need to be careful to introduce new technology and trends as they apply to the business. Not everything will work for the industry that you are in.