Back to Blogs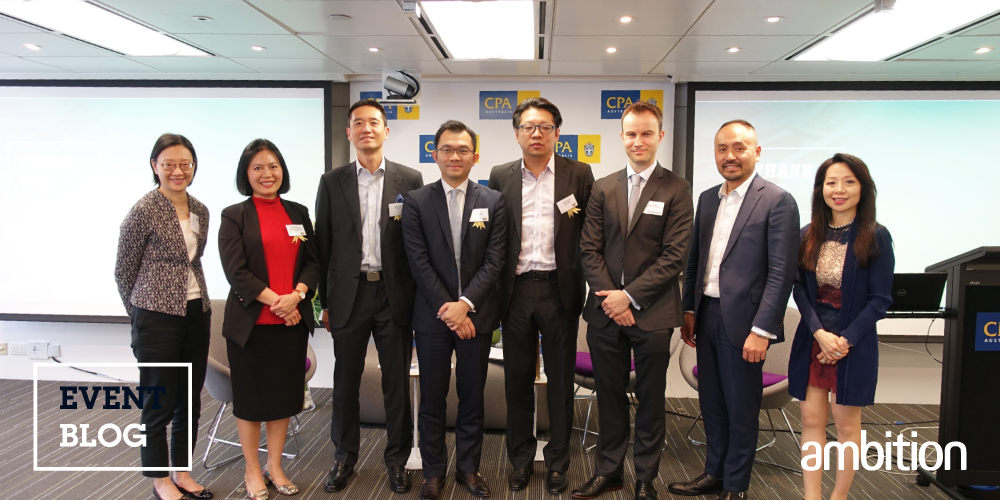 CFO Panel Series | Accelerating your Finance Career
Yesterday we held our second CFO Panel Series this year, in conjunction with CPA Australia. We were delighted to have 3 distinguished guest speakers on our panel: Lawrence Tsang, Group CFO - Vistra, Lincoln Chan, Finance Director - Hony Capital, and Michael Cheung Group CFO - TBWA China.
With lots of personal stories and advice shared, the discussion highlighted the following on how to reach the Number 1 role:
Key success factors to CFO:
Be clear on your goals, always think about 'what's the next step for me'. Actively managing your career will help you be on your way to success!

Once you are comfortable in a role, be prepared to be uncomfortable in your next role as this means you will be attaining new skills.

Self-evaluate and find out how you can further develop your skills and knowledge. Seize opportunities when they arise.

As a Finance professional, you need to be able to strike a balance between achieving business goals and the risks that come with it. This is always key.

See challenges as a learning curve and never as setbacks. Continuously broadening your skillsets by volunteering yourself to take on different projects will expose yourself to more experience and skills.
The best things about being CFO:
You have a 360-degree perspective of the business and you are involved in all key strategic decision-makings.

Being involved in many aspects of the business, from Finance, Treasury and dealing with external stakeholders. With this broad exposure, new ideas and challenges are always thrown your way.

You are the change agent. This means starting new things from scratch or initiate a new method of doing things.
Must have attributes for an aspiring CFO:
Strong business acumen. Be genuinely interested and knowledgeable in the business you work in.

Build a trusting and capable team around you. Build and have succession planning. Don't' be afraid of the notion that 'you will be replaced'.

Stakeholder management, whether internal or external. You need to have the ability to communicate and articulate the 'business story' in addition to Financial numbers.

Cultivate a strong collaboration culture, from Business Heads to CTO. Not only do you need to understand different business views and perspectives and aligning them to a common goal, it is important to know who can assist or improve your work process. For example, new technology for more efficient and informative financial reports.
Many thanks to our panellists and to all those who attended and if you are interested in attending our next CFO Panel Series discussion in please get in touch.