Back to Blogs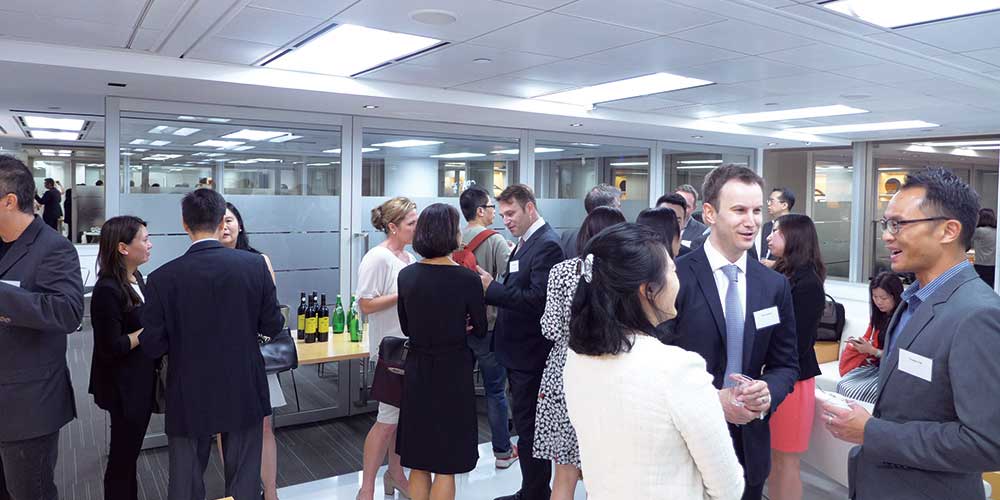 Asia Finance Outlook 2016 & Beyond Event | Report
Our latest CFO Panel Series discussion in conjunction with CPA Australia, Austcham was held last week with the discussion centered on 'Asia Finance Outlook 2016 & Beyond'.
Our panelists consisted of Vincent Liew, Global Chief Financial Officer at Aedas and Pierre Buet, Chief Financial Officer at Bluebell. As well as our speakers we had a full house of CFO and senior finance professionals in the audience.

The discussion focused on current and future factors affecting the business environment in Asia and Hong Kong, as well as how these factors affect the role of senior finance professionals. We discussed some of the key challenges CFOs are facing in their current roles as well as sharing insights on what finance chiefs view as the major factors impacting the market in Asia and their predictions on future trends. In summary, we concluded that the global business environment has seen its fair share of ups and downs during 2016 and it's been an interesting year both globally and regionally. There has been a fair amount of uncertainty, political instability and economic challenges. We have seen Brexit actually become a reality in each coupled with a change in leadership in the UK, turmoil in China stock markets at the start of the year and the ongoing US election which is again contributing to a wider level of uncertainty. Outside of political influences, Technology is significantly disrupting the way in which we do business and it was also highlighted that the global and Asia marketplace has also become increasingly competitive. Certain industry sectors in 2016, retail being a key one we discussed, have faced increasingly challenging market conditions with factors such the increased focus on anti-bribery legislation affecting sales. The political uncertainty in Europe and US has also contributed heavily to fluctuations in exchange rates and this continues to be a major worry for many CFOs.





We also discussed how Fintech, although it has been a buzz-word for some time, is now really starting to change the way businesses operate and for CFOs leading financial transformation & change management will be an ever increasing part of their role. Therefore, the ability to manage and embrace technology and drive innovation will be a key driver to the success of a CFO.

Looking forward, we discussed how the uncertainty (Global market conditions / international economic & political issues / rapidly evolving regulatory & compliance landscape) will continue to contribute to business conditions in Asia along with the continued disruptions in conventional business models. However, although there is still a fair amount of uncertainty in the global economy, most CFOs appeared cautiously optimistic about business growth in China & Asia in the longer term.
Many thanks to our panelists and to all those who attended and if you are interested in attending our next CFO Panel Series discussion in please get in touch.