Back to events
10 January 2018 - 11 January 2018
22:30-01:00
WeWork, Causeway Bay, 535 Jaffe Road, Causeway Bay, Hong Kong
On behalf of HaTCH, Icicle Group, Wholistic Coachsulting, WHub and WeWork, we are delighted to invite you to our upcoming event "Leadership in the Multi-generational Workforce".
We are living in an interesting era where a workplace can have employees of different generations working alongside each other. A typical organization today will have employees spanning across four generations - Baby Boomers, Gen X, Millennials and Gen Z. Some businesses even have 5 generations, including Veterans working in one office. As such, one of the biggest challenges leaders face today is navigating through the differences between these generations and finding the path to success.
In this event, we are privileged to have a panel of 4 individuals who have taken a front row seat in witnessing and experiencing this shift in our office culture. Please join us at our upcoming event with our distinguished guest speakers: Justin Leung, Director - HaTCH, Bonnie Chan Woo, CEO - Icicle Group and Co-Founder - Studio SV, Fyiona Yong, Founder - Wholistic Coachsulting Ltd,and Karena Belin, Co-Founder - WHub, who will share their insights on:
A leader's role in a multi-generational workplace
What motivates and drives the different generations?
How do leaders and employee deal with change and transformation?
How has the role of recruitment change in today's organizations?

Our Speakers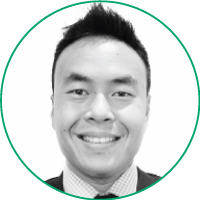 Justin Leung - Director, HaTCH
Justin first entered the recruitment industry in 2007 where he specialised in Sales & Marketing recruitment. Throughout the past 10 years, he has led successful teams, establish new desks as well as opening new offices. Currently, as Director of Ambition Hong Kong and HaTCH, he leads 3 lines of businesses - Sales & Marketing, Finance & Accounting, and Supply Chain & Procurement. In 2017, Justin also spearheaded the launch of Hatch – a new brand under the Ambition Group that exclusively works with startups in helping them hire & scale through innovative talent solutions. Prior to working in recruitment, Justin has worked in a sales and marketing capacity across different industries including car rental, sports apparel, and luxury brands. Justin graduated with a Bachelor of Commerce degree from the University of British Columbia and has lived in Canada for 10 years.
---
Bonnie Chan Woo - CEO, Icicle Group & Co-Founder, Studio SV
Bonnie Chan Woo is chief executive officer of Icicle Group, a cross-media marketing production company with headquarter in Hong Kong. In addition, she co-founded and launched Studio SV with Grammy-winning hip hop artist, Lupe Fiasco. Studio SV is a cross culture entertainment studio producing original TV and online content for global audience with a mission to foster cross-border collaboration and inclusivity. Her debut project, BEAT N PATH, featuring a Lupe Fiasco experiencing Chinese culture through martial arts will be released in multiple territories around the world in Q1 2018.
Outside of work, Bonnie actively contributes to the creative industry as Vice-Chairperson of Hong Kong Design Centre. She is also a staunch supporter of art and culture through her role as a director of Para|Site, a leading independent non-profit art organization in Asia as well as an international patron of The Royal Academy of Art in the UK. She earned her bachelor's and master's degree in politics, philosophy and economics from University of Oxford. Bonnie is a Fellow of Dao class of the China Fellowship Program and a member of the Aspen Global Leadership Network.
---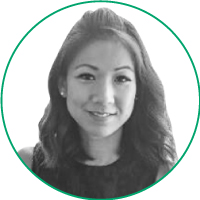 Fyiona Yong - Founder, Wholistic Coachsulting Ltd
Fyiona is a Millennial Engagement Expert and Founder of Wholistic Coachsulting Ltd. She helps companies and executives create effective and engaged multi-generational teams. She works with leaders to bridge generational gaps to achieve a more engaged and happier work environment for everyone. Her focus is also on Millennial talents whereby she empowers them to excel in their workplace and shape them to become inspiring future leaders. Fyiona believes that overcoming generational differences and embracing generational diversity will lead to increased productivity and morale. Fyiona's professional background, while diverse, isn't traditional: Within 14 years in a Fortune 50 company, she rotated through roles from Finance, Digital Transformation to Customer Operations in various locations.
Most recently, before transitioning into entrepreneurship, she was appointed as the worldwide youngest Head of Customer Operations in Shell and led a multi-cultural and multi-generational team in Hong Kong and Malaysia. She realized that the most fulfilling and inspiring part of her corporate career revolved around supporting her team and colleagues in their professional and personal growth through coaching and mentoring. Her passion for people development resulted in establishing the first Women's Network in Shell Hong Kong, launching regional Employee Engagement initiatives and Mentoring Programs for Shell Customer Operations in Asia-Pac which was recognized with a Shell Vice Presidents award. She is a MBA Career Coach for the University of Hong Kong, a KELY Support Group mentor, a TWF Mentoring alumna and sits on the committee of the NextGen Women's Network. Fyiona holds a Bachelor of Arts in International Business Administration from the Hamburg School of Business Administration and is an ICF certified professional coach.
---
Karena Belin - Co-Founder, WHub
Karena, Co-Founder of WHub, is a pillar of the Hong Kong Startup scene and passionate about technology, entrepreneurship and fostering the ecosystem. WHub (whub.io), Hong Kong's startup community, is a platform showcasing startups to accelerate their business through making meaningful connections to the resources they need to grow. This includes connecting startups to talent, other startups (for collaboration), investors (to raise funds), corporates (as customers/investors) and governments. WHub's online and media presence is complemented by the facilitation of multiple activities offline all to the benefit of the growth of the startups and the entire ecosystem.

Karena is currently active as a speaker, mentor and judge at international events, organisations and accelerators (WebSummit, RISE, TOA, Chicago Booth GNVC, Google EYE, Techstars, IFLR and others). Previously, she had worked 15 years for P&G mostly in Finance and holds a double-diploma in business and administration from the University of Mannheim and the MBA business school ESSEC in Paris. She also volunteers as President on the board of the Parent Faculty Organisation (PFO) of the Hong Kong International School (HKIS) and is involved in driving inclusion through the WoW committee of the American Women's Association (AWA). (Linkedin: karenabelin; Twitter: @BelinKarena).
---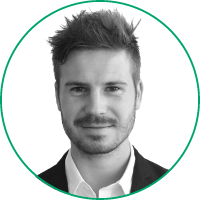 Alex King - Strategic Partnership Manager, HaTCH (Event Moderator)
Alex is the Strategic Partnership Manager at HaTCH powered by Ambition. He comes from a business development and technology recruitment background and is completely committed to assisting Hong Kong's start-up ecosystem. Alex has worked with startups and MNC's alike for over 4 years, and fully understands the pain points that they face when it comes to talent management. He is very passionate about the startup community and FinTech industry and attends multiple industry relevant events in his spare time. He holds a BA in Sports Management from the University of Winchester and is also a personal trainer.
Please join us for an interactive session, meet fellow like-minded professionals and keep up to date with the latest trends in the market.